Gilgit: 183 teachers and staff come to the roads "in search of justice"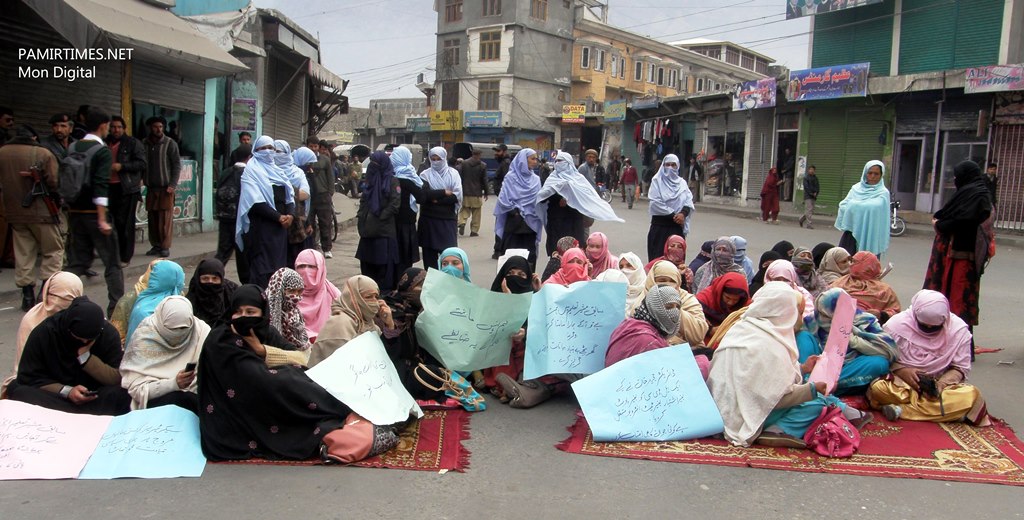 PT Report 
Gilgit, December 2: A group of 183 teachers staged a protest demonstration in Gilgit today, demanding reinstatement and payment of salaries. These teachers had earlier been fired by the Education Secretary in the month of March, on charges of violation of rules and regulations. The teachers had went to  the Chief Court for relief, which reinstated them after the region's Chief Secretary withdrew the termination orders.
They were, however, sacked again in the month of November 2013, when a government probe found that their appointments were made against the principles of fairness and merit. After being sacked again, the teachers have now taken to the streets to seek justice. They staged a protest demonstration today at the Hunza Chowk, blocking the traffic. They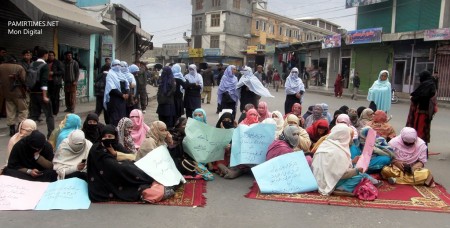 These teachers and other staff had been appointed between 2009 and 2011.
The Gilgit-Baltistan region was engulfed by news of illegal appointments in Education Department, Works Department, Food and Agriculture Department and several other key departments of the GB administration. There were rumours that officials of the Education Department were charging selling jobs for 300,000 rupees each.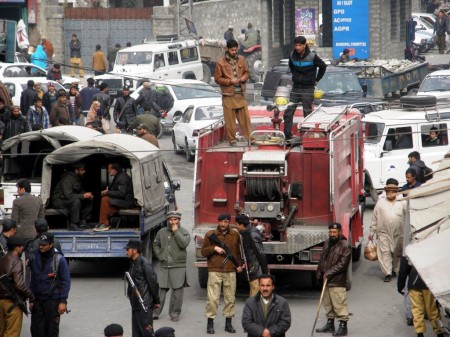 Responding to these allegations, the GBLA had constituted a special inquiry committee to investigate the matter. The inquiry committee had shared its findings in which former Deputy Director (Academics) and Deputy Director (Education) had been named as the senior officials responsible for illegal appointments. Recently, a committee had recommended termination of the services of the said Director and Deputy Director, however, the Chief Minister is apparently not signing the termination document.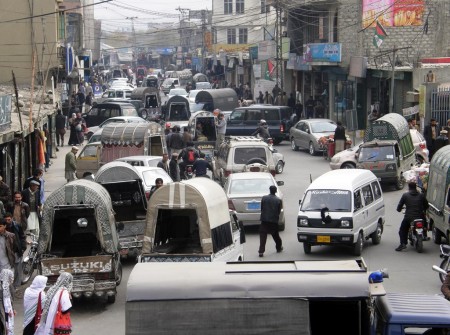 The reinstatement of these teachers has turned into a battle of power between the bureaucracy and the Chief Minister of Gilgit-Baltistan.
Some religious scholars have put their weight behind the teachers, demanding their reinstatement. Other have accused the Education department of focusing its attention on Gilgit district only, turning a blind-eye to the corruption in other districts.