Youth throng NBP office in Gilgit to get application forms for PM Loan Scheme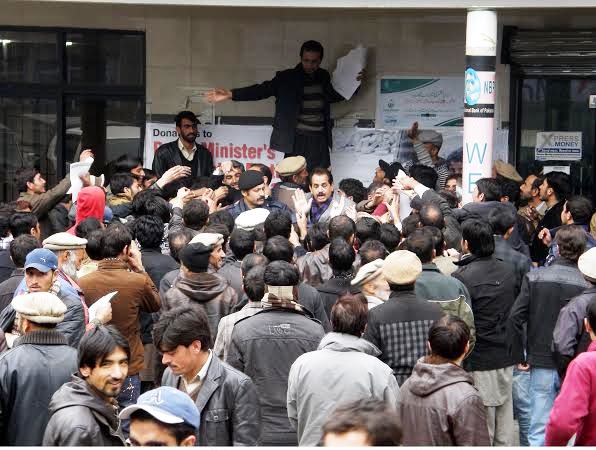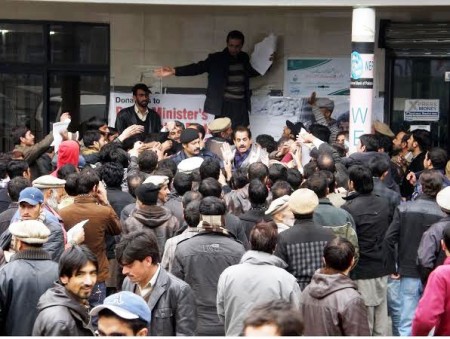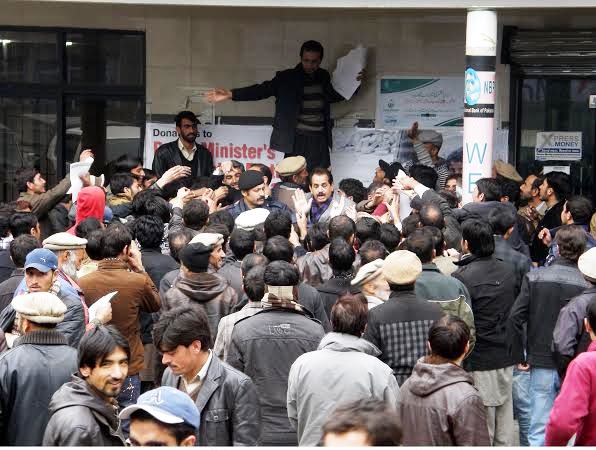 Our Correspondent
Gilgit, December 3: A very large number of youth turned out today at the NLI Market Branch of the National Bank of Pakistan to get forms and apply for the Prime Minister's Loans Scheme.
Application forms for the loan scheme have become available from today.
Around 300,000 young people are likely to benefit from the scheme which offers loans of up to 2 million rupees for new business ventures. Business ideas are also available at the website of the Small and Medium Enterprise Development Authority (SMEDA).
A large number of youth in Gilgit-Baltistan are unemployed, due to which there is a lot of pressure on government institutions to hire more and more people. This pressure also results in violation of rules and merits of fair opportunity and competition. Bribes, religious and political influences are being used to get jobs.
It is being hoped that involving a number of the youth as potential employers will held reduce the pressure on the job market.