Lawari closure affecting residents of Chitral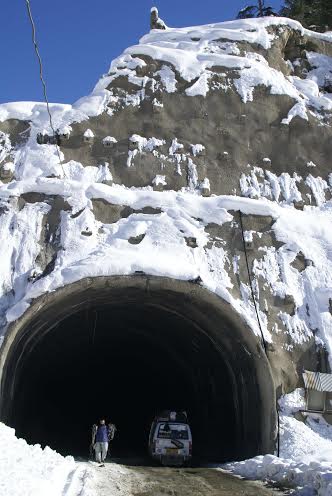 Gul Hammad Farooqi
Chitral, December 13: Lawari top is the only land route connecting Chitral to other sorts of the country but it remains blocked in the winter season due to heavy snowfall from December to April every year. Although former president of Pakistan General retired Parvez Musharaf had completed excavation of 8.5 kilometers long Lawari tunnel (beneath the Lawari top mountain) but the work was suspended in Pakistan People's Party regime for 5 years as a result its completion also badly affected and delayed.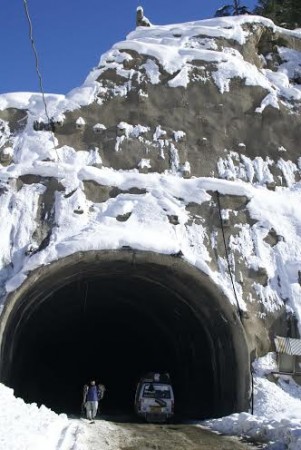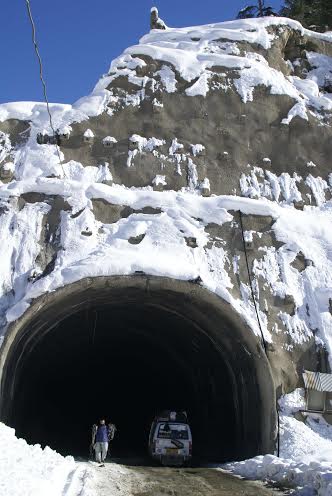 Source told this scribe that Korean construction company Sambu and National Highways Authority (NHA) has drawn a huge amount from government exchequers on the pretext that work of SAMBU is getting affected due to vehicular traffic inside the Lawari tunnel. They closed the tunnel for vehicles but no significant progress has been made during the last five years.
Sambu Company is reluctant to open the tunnel for traffic on daily basis and they suggested opening the tunnel for only one day every week.
Although Chief Justice Peshawar High Court Mr. Justice Dost Muhammad Khan in his verdict directed the chief Secretary of KPK and concern authority for opening Lawari tunnel on daily basis or at least 3 days a week but implementation on this court decision is still awaited. Lawari top remain block every year due to heavy snowfall from December to April or May during this period Chitral people using Kunar road Afghanistan in past but after completion of excavation work of Lawari tunnel they use this shortest route.
At present there is acute shortage of edible things at Chitral market but unfortunately no elected representative is present at Chitral for redress of public problems even a large number of people also complained of Deputy Commissioner Chitral that he not discussed this issue with high ups for opening Lawari tunnel timely for vehicular traffic in winter season. They said that DC Chitral Muhammad Shuaib Jadoon come to his office at 11 PM and hesitate to meet any applicant or citizen of Chitral to hear their problems. Elites of Chitral told this scribe that government should to engage Sambu Company in access roads, bridges and other work related to Lawari tunnel and open the tunnel for traffic on daily basis or at least 8 hours a day. Due to closing of Lawari top and lawari tunnel a large number of candidate could not appear in Public Service Commission competition examination even courier companies returned their applications due blockage of road and it was not possible to communicate these letters to its destination timely.
Residents of Chitral demanding from the federal government for opening of Lawari tunnel on daily basis so as to save these people from starvation as well as to enable serious patients, injured persons and ailing people to reach hospitals of Peshawar etc timely through Lawari tunnel.