Japanese companies interested in building resort near Attabad lake, says ambassador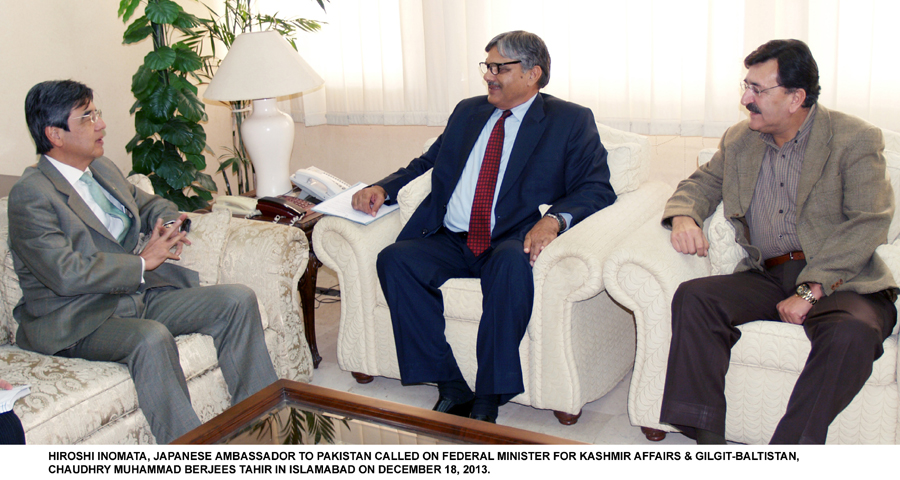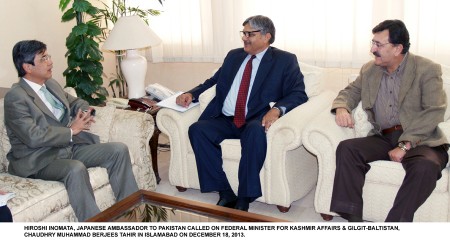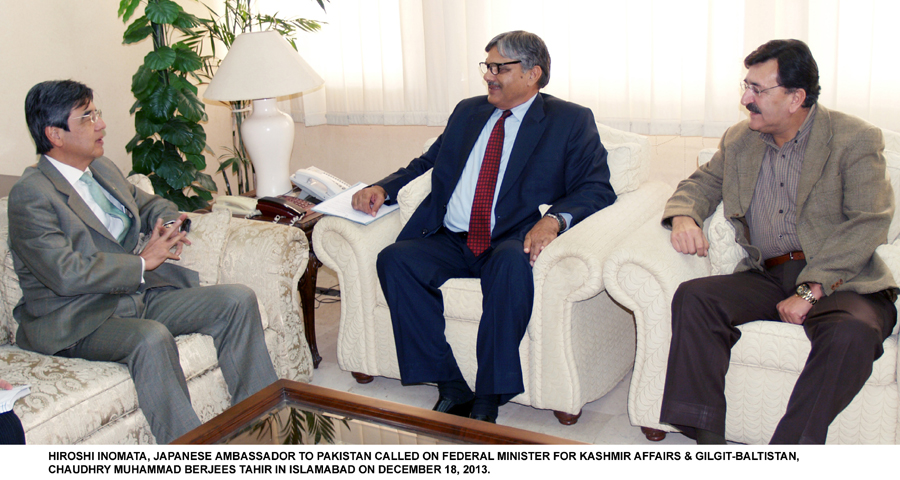 Islamabad, December 18 (PR): Chaudhary Muhammad Barjees Tahir, Federal Minister for Kashmir Affairs & Gilgit-Baltistan has said that Japanese Corporate sector may take full advantage of cheap labour and tax benefits by relocating their businesses to Pakistan. He said this while talking to Hiroshi Inomata, Ambassador of Japan to Pakistan who called on the Minister here on Wednesday.
Chaudhary Muhammad Barjees Tahir said that bilateral trade between the two countries was witnessing an upward trajectory. However, the vast potential on both sides had immense scope to be utilized for mutual benefit. He added that economic stability and implementation of Pakistan's development agenda was essential for the success of counter terrorism strategy which in turn was vital for regional peace and security.
Japanese Ambassador appreciated the role of law enforcing agencies in apprehending the culprits of Chillas and Nanga Parbat killings. He said that several Japanese companies were interested in building resorts in Gilgit-Baltistan especially in Gulmit close to Attabad Lake. He also appreciated the steps taken by the present government for the revival of economy. He hoped that Pakistan and India would resolve their disputes including Kashmir issue through dialogue.
The Minister said that Pakistan regards Japan as an important friend and development partner and relations with Japan were of great importance for Pakistan. He hoped that these relations will be further strengthened under the tenure of Ambassador Hiroshi Inomata.