Ghizer Accident: Search for two missing bodies underway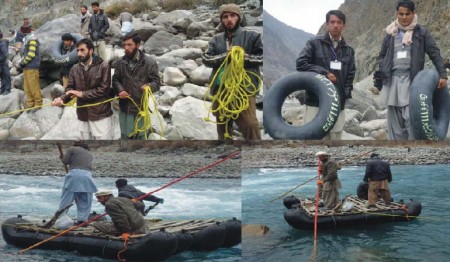 Our Correspondent
Sherqila, December 31: Volunteers of the Al-Ansar Trust have continued the search for the missing bodies of two of the nine victims of a tragic accident that had occurred last week. Bodies of seven of the victims had been taken out of the Ghizer River by local volunteers and government officials working together.
The volunteers of Al-Ansar Trust have won accolades and appreciation for their dedicated services in the times of distress.
A car carrying 10 people had fallen in the Ghizer River near Sherqila village in the Punial Tehsil, leading to the death of 9 people, belonging to the same larger family. One of the passengers had swam to safety while all the rest, including women and children, had drowned with the car. A massive search operation had been launched after the accident in which the volunteers of Al-Ansar Trust played a very important role.
However, so far the bodies of two of the victims could not be recovered.