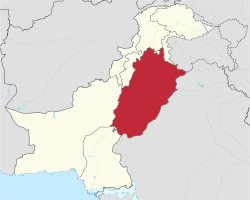 Goher Shah
The undivided Punjab was the center of the British government. After the British departure the divided Punjab also remained the center of affairs for Pakistan. The institutions British left proved to be creating awareness and worked as a beacon mainly in the Punjab. Punjabis learned, worked with them and after them handled major affairs of the country.
Today it has continued its hegemony by driving Pakistan in every walk of life i.e. politics, bureaucracy, judiciary and military heads are majorly from Punjab. The recently announced result of CSS by FPSC is a proof of it.
The disqualified aspirants of CSS shared amazing data on CSS Forum. Out of 11,406, only 238 candidates passed the test as compared to 800 out of 10,066 in 2012, which is the first round of competition.
Interestingly according to the disqualified candidates, out of those 238 successful candidates 165 successful candidates were from Central Punjab and only 12 from entire South Punjab, the Saraiki belt where people struggles for identity. Statistics shows that 12 belong to Karachi and only 4 passed from the entire interior Sindh. Baluchistan domiciled candidates also showed the same result. Only 8 candidates passed from Quetta. KPK could boost of no more than 3 candidates passed on its domicile. There appears to be no successful candidate FATA/GB and AJK.
The civil bureaucracy like other public sector is a Punjab dominated entity, which creates a sense of deprivation among other provinces and GB/AJK. Punjab holds the public sector think tanks of Pakistan, therefore it does not allow the external force to act in Punjab. Mark my point, in politics neither PTI nor PPP will ever be able to clean sweep in Punjab because federal establishment and bureaucracy are owned by Punjab.
The unstable Karachi, Sindh, Baluchistan as whole and KP does not experiences peace due to these factors. The fate of smaller entities like the GB Legislative Assembly in this scheme of affairs can easily be understood.
In a nutshell one can say that Punjab has hegemony on Pakistan. The think tanks of every government sectors make decisions in interest of Punjab, when ever against the interest of Punjab, the stake holders defend their interest. Just missing the point that if other provinces suffer and if it do not affect Punjab directly. There is surely an indirectly effect on them also. Therefore as an elder brother Punjab should observe equality and justice with other provinces. So Pakistan will grow prosper but if it will continue like this. Analysis about Pakistan to collapse will become clearer.