AAC condemns delays in payments to people affected by KKH expansion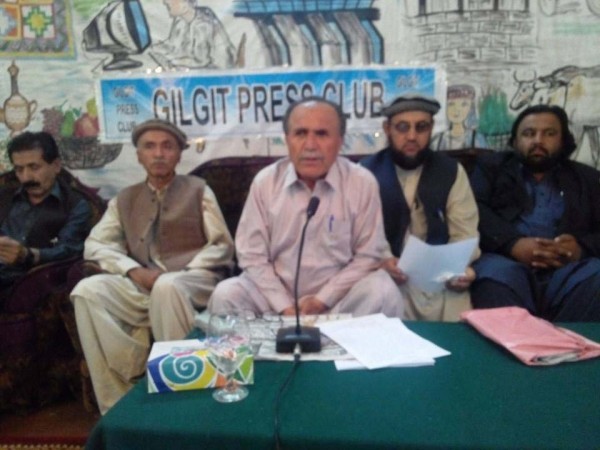 With reporting by Abdul Rehman Bukhari
Gilgit, June 2: The Awami Action Committee (AAC) today announced that it would start massive agitation in the Gilgit-Baltistan in support of the thousands of families who have lost their land during the Karakuram Highway (KKH) expansion project.
AAC Convener, Advocate Ehsan Ali, at a press conference alleged that 280 million rupees have been transferred to the account of Deputy Commission of Hunza-Nagar to pay the affected people in the district but the money is being kept in a bank and profits are being earned on it. He also said that the payment formula (award) for Gilgit district has yet to be prepared, after a lapse of seven years and near completion of the project.
They said that if the more than thousand affected families of Hunza-Nagar were not paid the Awami Action Committee will start a mass protest in the region.
AAC leaders Maulana Rehmatullah Siraji, Engineer Amanullah, Safdar Ali and Baba Jan were also present at the press conference.
They said that while the government is preparing to pay the people affected by the Diamer-Bhasha Dam even before the initiation of the project but those affected by the KKH expansion are deliberately being ignored for the last seven years.