World Environment Day celebrated at Naltar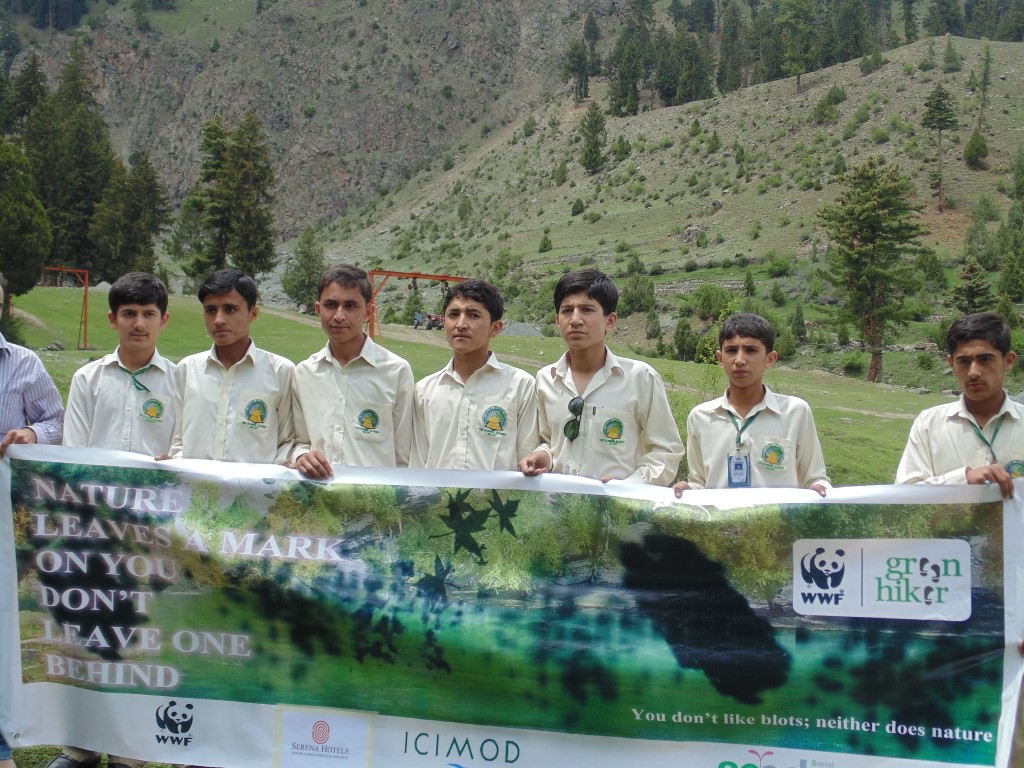 Gilgit, June 5: By Shaheen Akhtar:
Gilgit, June 5: WWF-Pakistan jointly with GB Forest, Wildlife and Environment Department, ICIMOD and Serena Hotel Gilgit celebrated the World Environment Day 2014 with school children and local communities at Naltar- a pristine tourist resort 50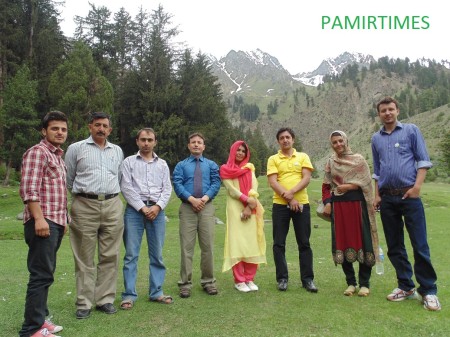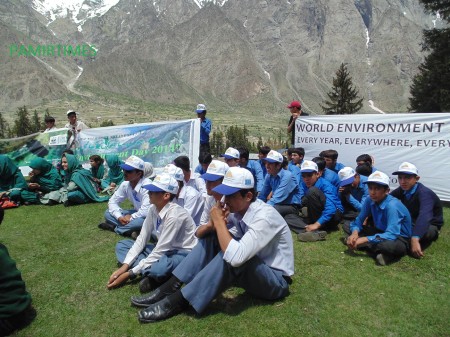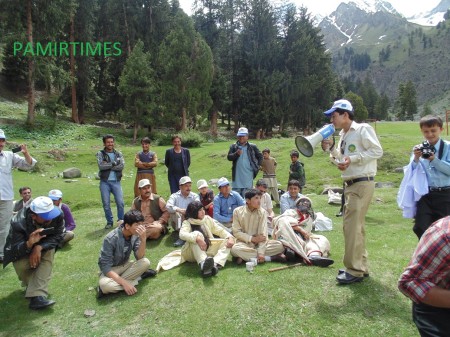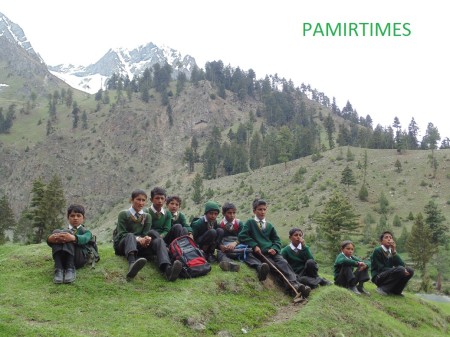 Km northwest of Gilgit town. Students and teachers from different schools of Gilgit and Naltar, Conservation Committee members, government officials, representatives of NGOs and media attended the celebration. Mr. Ghulam Muhammad, Rang Forest Officer, Naltar while representing the custodian deparment chaired the celebration. Mr. Rehmat Ali of WWF offered a warm welcome and shared objectives of the event. Mr. Asghar of Serena Hotel and Mr. Sajjad Khan of AKHSS also shared their views while Mr. Saeed Abbass read out the special message from DG ICIMOD on the occasion. Student speakers and performers, hightlighted different environmental issues appearing due to rapid environmental degradation, through impressive speeches and skits. Participants also particpated in the Nature Walk and collected solid waste to keep the natural environment clean and healthy. A total of 80 KG litter including 60KG non-degradable and 20 KG degradable, was collected and safely disposed off. The chair, while addressing the participants, said "only by taking proper care of the environment and natural resources now, we can ensure a secured ecological system in the time to come". He also paid tribute to WWF and its collaborators, by terming it "the right hand of Forest Department" in conservation of forests and the whole natural environment in Gilgit-Baltistan.