Hunza Serena Inn carries out tree plantation drive to raise awarenes about carbon emission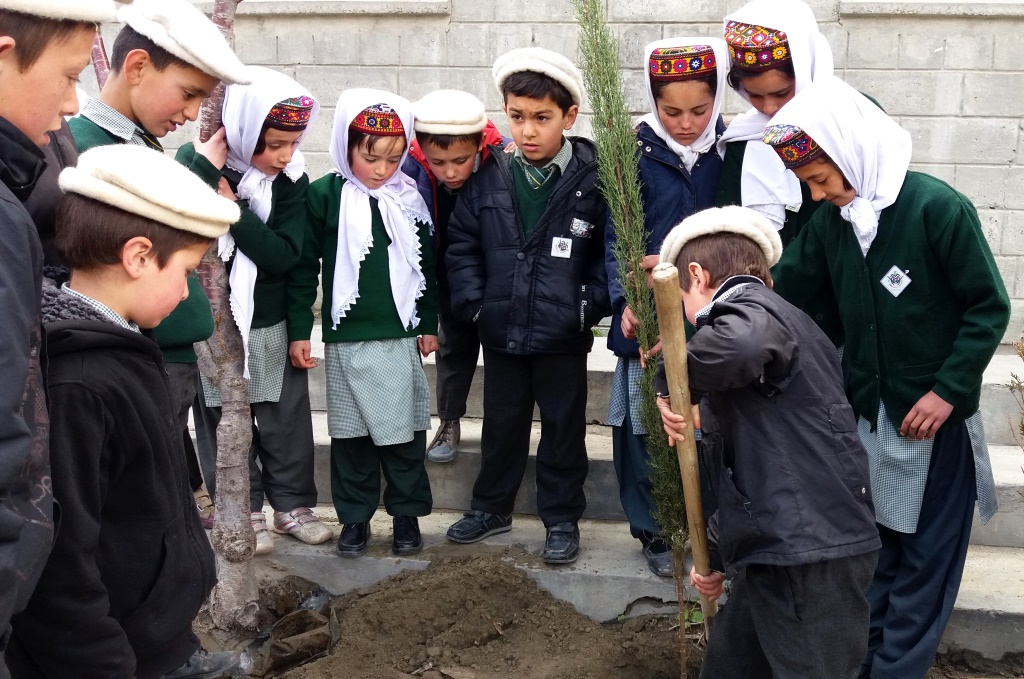 Hunza: Serena Inn carried out the third time "Spring Tree Plantation for Carbon Emission Awareness" at Al Amyn Model School Gulmit, and Aga Khan Diamond Jubilee School Passu Gojal, Hunza for environmental purification and beautification in the region.
Every year Serena Hotels celebrates tree plantation day with community and AKDN Schools. 250 fruit, ( Apples, Apricot, Walnut and Peaches) popular, pine  tree, were planted at the School campus.  
Mr. Nazir Ahmed Bulbul, Principal, Al Amyn Model School Gulmit, Mr. Fida Ali Sakhi Principal, Aga Khan Diamond Jubilee School Passu, teachers, students, community representative, senior citizens along with Serena Hotels Green Team members planted fruit and forest trees.
As part of Serena Hotels responsible tourism philosophy to encourage all stakeholders to plant more trees, we constantly looking at ways in which we can reduce our carbon emissions and reduce the negative impacts to the local environment. This year indigenous, ever green trees and plants were planted in both schools campus. The management of Schools and Committee representatives thanks Serena Hotels for initiating such activities for the students and the community.