Gilgit River turned into auto wash station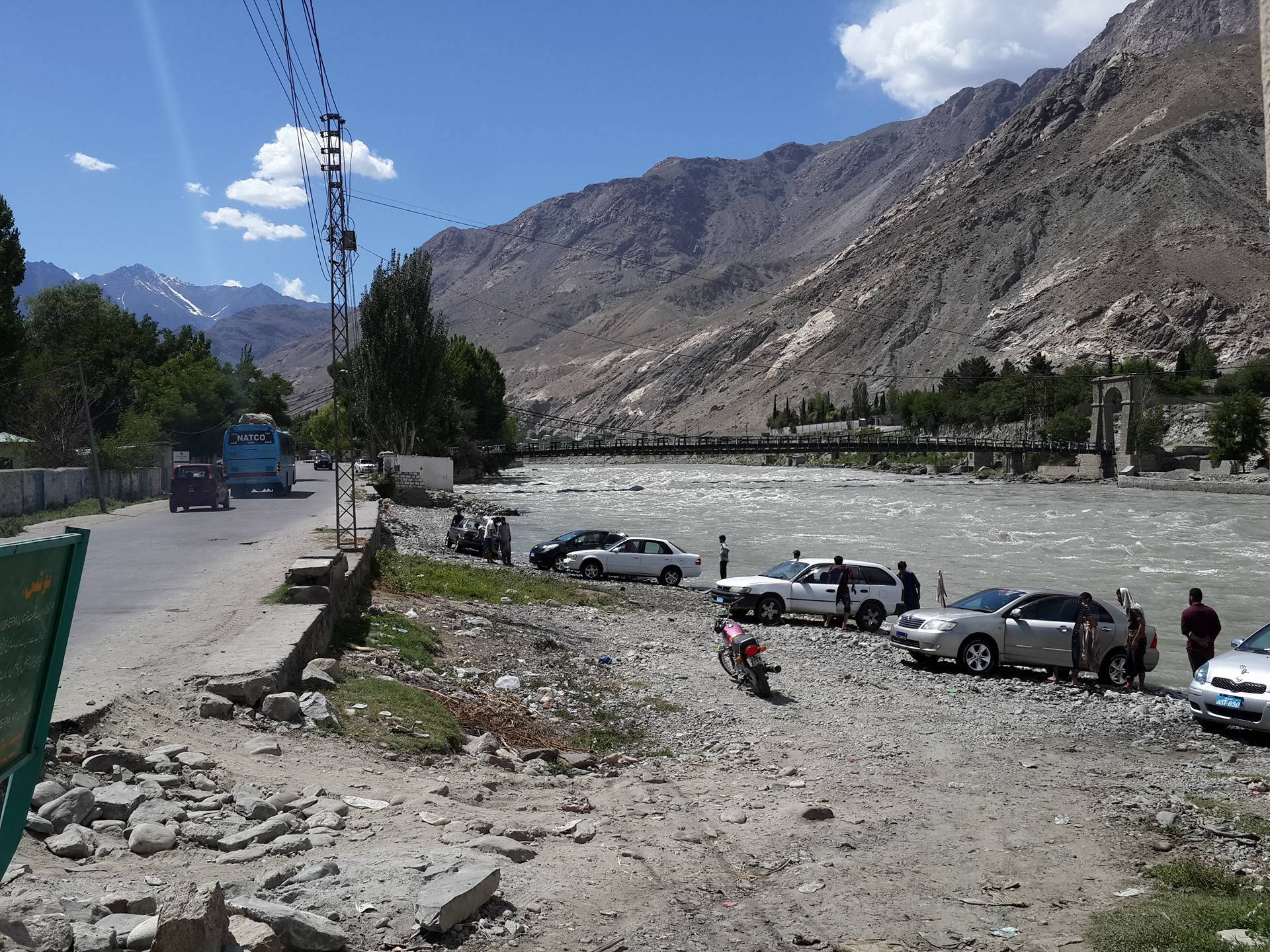 Tanveer Ahmed
GILGIT: Gilgit River has been turned into auto wash station amidst a deep silence from local administration and Gilgit-Baltistan Environmental Protection Agency (GBEPA).
This act is a clear violation of Pakistan environmental protection act 1997, which is supposed to be implemented through GBEPA. This activity is polluting the River water which is consumed by thousands of people living downstream.
According to residents, Gilgit River from Baseen to Sonikoat has turned into free car washing station, where dozens of vehicles were being washed on daily basis despite imposition of 144.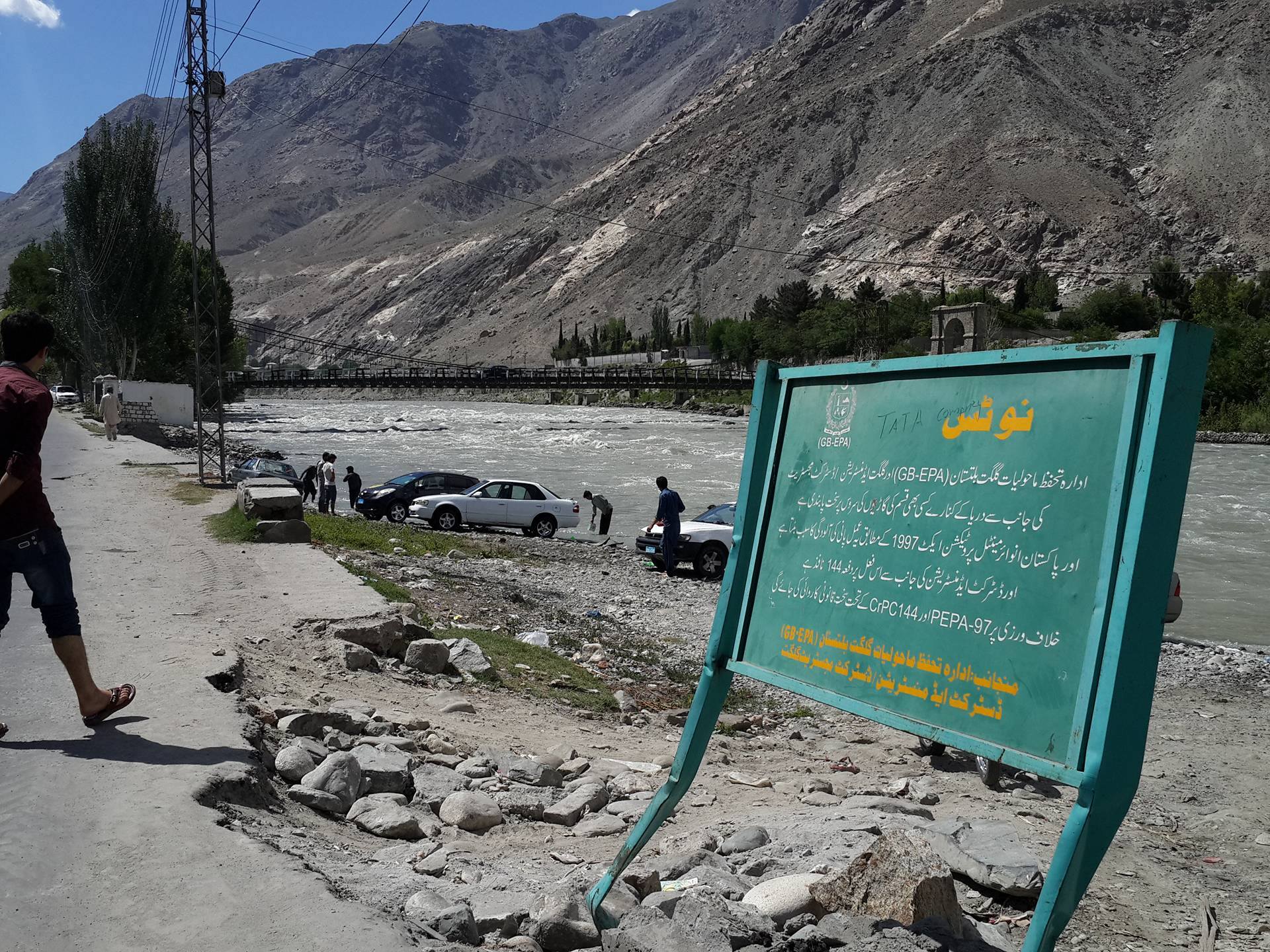 In front of Gilgit press club, the situation isn't different either. On bank of the River, owners and drivers of vehicles wash their cars by ignoring the notice board that calls for stringent penalty for violators. This board was installed by GBEPA last year to warn the drivers to avoid washing vehicles.
This issue was raised on social media by journalists and other social media activists but all went in vain.
Environmentalists call this activity as dangerous for life in River which can result into degeneration.
Khadim Hussain, Assistant Director GBEPA told Pamir Times that the authority has installed notice boards at River banks to warn and aware drivers and avoid polluting the River water. He said it is now the duty of district administration to stop the violation. We have informed local administration about the violations and soon stern action will be taken against the violators, he added.