Gilgit-Baltistan's climate change woes not being addressed at policy level, speakers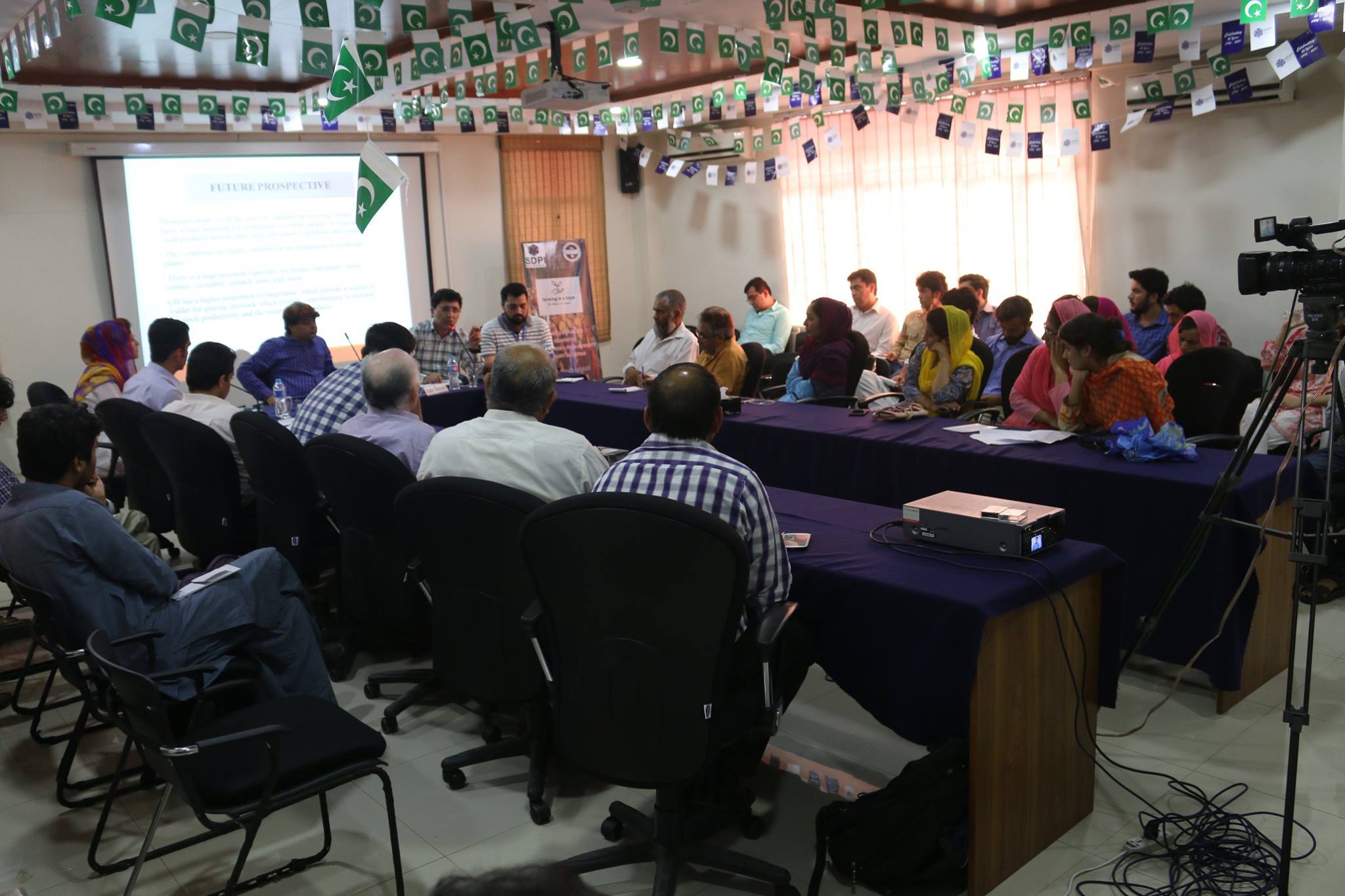 ISLAMABAD (PR): People in various areas of Giglit-Baltistan were facing exceptional impacts of climate change. However, their voices were not being heard at policy level, and hence, the food security of the local population is being seriously jeopardized.
Speakers, including young researchers and experts, said this while speaking at a seminar titled 'Agriculture system of Gilgit-Baltistan,' organized by Sustainable Development Policy Institute (SDPI) here on Monday.
The seminar was held in collaboration with Gilgit-Baltistan Talent Exploring Society (GBTES), Pakistan Youth Climate Network (PYCN and Reducing Emissions from Deforestation and Degradation (REDD+), Ministry of Climate Change Pakistan. The event was part of mainstreaming the voices of youth and people from remote communities in tackling the challenges to agriculture and environmental degradation as well as the impacts of climate change on the lives and livelihoods of the people of Pakistan.
Amir Hussain, young agriculturist, on the occasion presented the details of various local crops in different areas of GB and said that these crops were being seriously hit as a result of climate change. He said that we could save local agriculture by supporting farmers in terms of provision of adaptive agricultural technology.
The young researcher and experts including Nizar Ahmed and Misbah karim, with the help of their detailed presentations, covered various aspects of agriculture and growing adverse impacts of climate change on local agro-economy.  They said neither at federal, nor at GB level, any action plan are policy was envisaged to respond to grave challenges including the erratic rain patterns, destructions of crops  for rising temperature and deforestation in the areas.
He said that deforestation and degradation of forests was a serious challenge that should be responded with active involvement of local population, especially youth and through creating linkages between the different stakeholders.  He urged upon the youth to come up with specific recommendations for policy actions that should be gender inclusive as women and children suffer the most as a result of climatic impacts.
While lending their support in favor of CPEC terming it as a key project for the development of Pakistan, the speakers said that it was unfortunate that no environmental assessment was carried out to know that how the project would have its negative socio-economic impacts on the local population and how these could have been reduced or mitigated.
Yasir Dil of PYCN on the occasion emphasized upon strengthening youth linkages to save environment and to respond to the challenges of climate change.
Shafqat Aziz of SDPI earlier explained the importance of Local Adaptation Plans for Actions (LAPAs)and said that keeping the diverse climatic impacts in different parts of GB, these plan could play crucial needs to save the lives and livelihoods of the people living in different regions.