Students in Gilgit-Baltistan Demand Action against Climate Change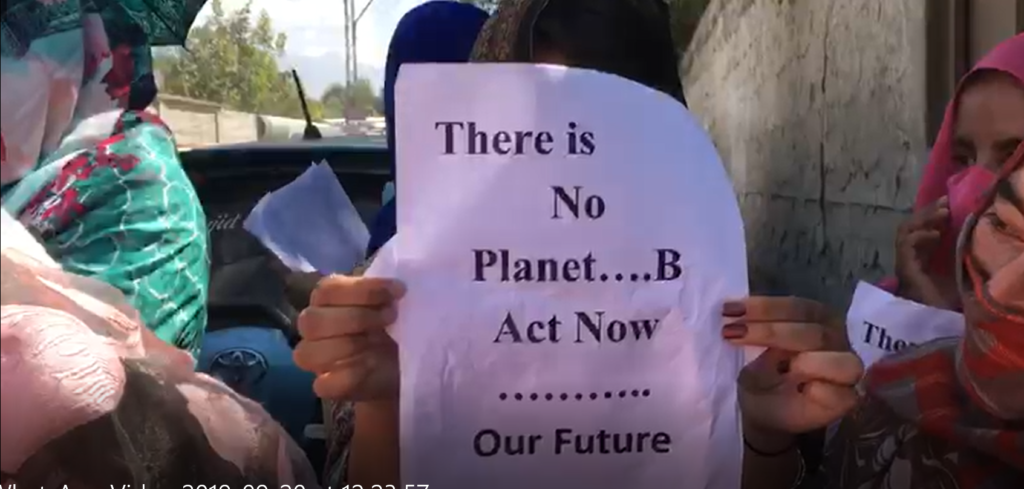 ---
Farman Karim Baig
GILGIT: Students of Karakoram International University (KIU) and local schools took part in a climate change rally to promote awareness of climate change and demand actions to curb the contributing factors.
The protesters called for urgent action against the factors contributing to the climate change.
Home to the highest mountain ranges and glaciers, Gilgit-Baltistan is highly vulnerable to the impacts of global warming. As experienced in 2019, the increasing instances of floods, GLOFs (glacial lake outburst flood), avalanches, land sliding and other climate change induced natural disasters are threatening the mountain communities in Gilgit-Baltistan.
Also Watch the video report
According to UNDP, a total of 3,044 glacial lakes have developed in Gilgit-Baltistan (GB) and Khyber Pakhtunkhwa (KP) due to rising temperatures. Of these, 33 glacial lakes have been assessed to be prone to hazardous glacial lake outburst flooding (GLOF). Over 7.1 million people in GB and KP are vulnerable; in these areas, 26.7 percent and 22 percent of the population, respectively, are below the poverty line.
Hundreds of thousands of young people in over 150 countries are joining marches and climate strikes today.
Sixteen-year-old Swedish climate activist Greta Thunberg, who has been nominated for a Nobel prize for her activism on climate change, leads the march in New York where the United Nations has its headquarters.
Thunberg will also address the United Nations (U.N.) Climate Action Summit on Sept. 23. The emergency meeting is being convened to discuss climate change mitigation strategies, including the move from fossil fuels to renewable energy sources.