Good Governance in Gilgit Baltistan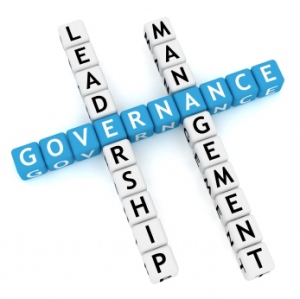 By: Ishtiaq Ahmed Yaad
According to Etounge Manguella " Good Governance implies presence of rule of Law, safeguard of human right, existence of honest government, accountability, transparency, predictability and openness" While World Bank defines  it as, "A public service that is efficient, a judicial system that is reliable, and administration that is accountable to public". In the light of these definitions, good governance can be further explained as a process of decision-making and the process by which decisions are implemented by the concerned political, local bodies, multinational companies, private institutions, government functionaries as well as INGOs, NGOs, CSOs and multinational for smooth functioning and proper implementation of planned and set functions, interventions, activities and services in true letter and spirit, that activities and interventions are included; legislation, policy devising, budget making, financial management, HR management, hiring and firing of personnel, procurement, bidding and tendering, making PC-Is/project proposals, monitoring & evaluation (M&E), surveys & researches, public dealing and executing development projects and schemes etc.
The main characteristics of good governance are legitimacy and meritocracy. It is accountable, transparent, responsive, equitable, inclusive, effective, efficient and participatory and it follows the rule of law. Today democracy is considered an ideal political system that is characteristically people-centered approach.  Abraham Lincoln's quotation "it is for the people by the people and through the people", depicts the approach. Democracy and good governance are interlinked in terms of their scope and functions of serving common men in equitable manner. Hazarat Ali's saying as quoted in Al-Siyasat-ul-Madiniyah expounds that good governance formulates a system that is truly Pro-bono-publico – for the public good.
If we take stock of situation of governance in Gilgit-Baltistan in the light of aforementioned concepts of good governance and democracy, the real situation seems far from being ideal. Although, democracy and governance have been paralyzed for several reasons right from its inception in GB, but the period of last few years appears to be the worst governing period in the region because of recruitments through nepotism and bribery in line departments. Despite the fact that Gilgit-Baltiatan Legislative Assemble (GBLA) and Gilgit Baltistan Council (GBC) made some useful laws and enacted acts in the best interest of people e.g. Masajid Board Act for restoring sustainable peace etc,  but the government and bureaucracy literally failed to ensure transparency in some major departments in recruitments and development schemes and projects. The existing backwardness and worst socio-economic situation reflect their failures of good governance in the region.
Bad governance reflects in depilated infrastructure, load-shading,  scarcity of clean drinking water,  lack of quality health care and education system, environmental degradation and pollution especially in Gilgit Municipal area because of rapid urbanization, unavailability of sanitation system in Gilgit and Skardu despite of declaring them as big cities, low progress in agriculture, livestock, animal husbandry and fisheries, slump in tourism industry, inefficiency of cultural activity, literature and sports departments and sectarian violence in the region. According to studies and surveys there are about 45% people are living below the poverty line (earning less than 2 US$ per day), the rate of Maternal Mortality Rate (MMR) and Infant Mortality Rate (IMR) are very high as compare to other provinces of country, about 50% women are anemic, high gender disparity in Gilgit Baltistan and high rate of suicide cases among females in District Ghizer.
Above all, ending the wheat subsidy and increase its price has exasperated the situation for the people of GB.  Awami Action Committee comprised of nationalists and other parties undertook strikes and protests throughout the Gilgit-Baltistan against the cuts in wheat subsidy.  As result, few good steps have taken by provincial and federal government in this regard and the issue has been settled to some extent.
Moreover, it is reported in many local and national newspapers that many politicians, bureaucrats and mafias are allegedly indulged in malpractices in recruitments. That is why services of two officers including Deputy Director (DD) and Director from education department have been terminated because of their alleged involvement in misconduct and corruption. While a former secretary education has been suspended few months ago and now he has been restored. Besides, many employees from other line departments have also been suspended. While some departmental inquiries and court trials are underway against the alleged culprits. Unfortunately, no single politician accused of the corruption or person from corruption mafias have been investigated so far.
As a result of bad governance, the law and order situation had been worst in last about a decade in GB especially on the Karakoram Highway (KKH). Now the overall law and order situation has become better to some extent because of earnest and concrete steps taken by the GB government, Masajid Boards, Chief Secretary, law enforcement agencies as well all key stakeholders.
There are many factors behind the bad governance and slow pace of development. Some of major factors are; lack of political education and political wisdom as well as their fundamental human and constitutional rights among people of GB. Majority of them have religious mindset. Consequently, they elect political representatives on the basis of sect, tribe or financial position. People must overcome such status-quo, otherwise the dream of good governance never come true in GB. It is imperative to mention here that the constitutional rights have not been given to Gilgit-Baltistan so far. It has contributed to bad governance and slow progress in the region as well. It is very surprising that there is no representation of people of GB in Pakistani parliament, which is a clear discrimination with this region in a democratic era and age of wisdom.
During the last couple of months some tangible initiatives have been taken by the former Chief Secretary GB Mr. Younus Dagha against the rampant corruption. He has played a pivotal role in making sure good governance and dealing with corruption with iron hands in the region. Majority of people acknowledged his efforts in this regard. Now it is the prime obligation of all stakeholders to reinforce continue his steps for bright future and prosperity of people of Gilgit Baltistan especially by the new Chief Secretary GB Raja Sultan Sikandar. In addition, politicians, policy and decision makers, bureaucrats, opposition leaders, youth leaders, civil society, key stakeholders and media must employ the multipronged and holistic approaches to address the constitutional, political, socio-economic and environmental problems as well as to promote good governance in the region. No one can deny the worth of good governance as it is need of the hour and indispensible for overall development of society. As former UN Secretary-General Kofi Annan articulates, "good governance is perhaps the single most important factor in eradicating poverty and promoting development".
The writer is a freelance article writer and social development specialist based at Gilgit, Pakistan. He can be contacted at ishtiaqyaad@gmail.com