HGISF held two-day football camp for children in Karachi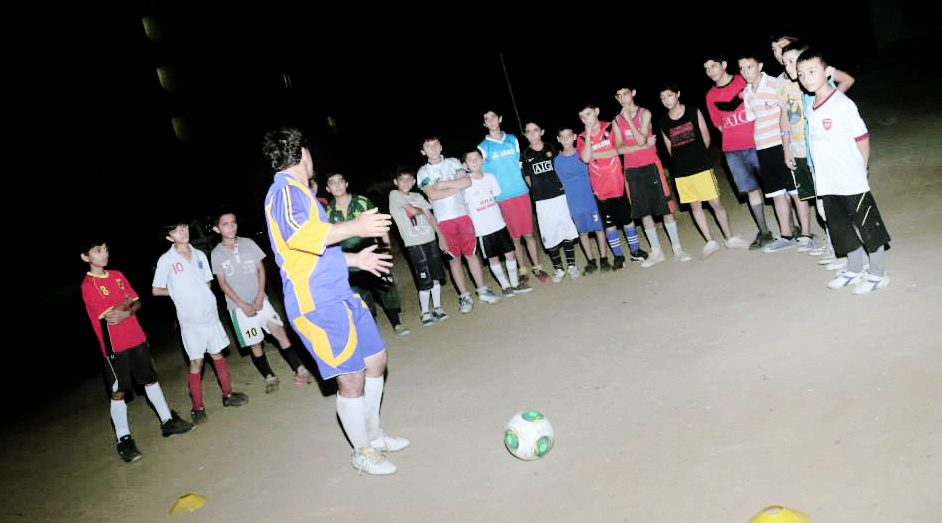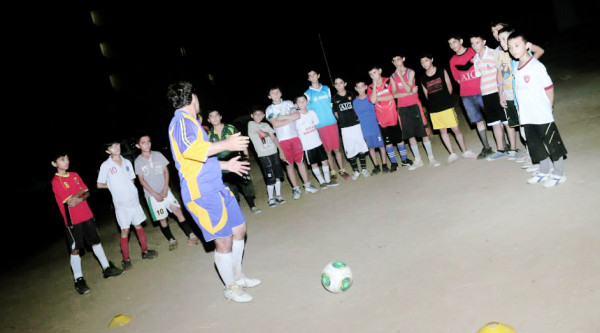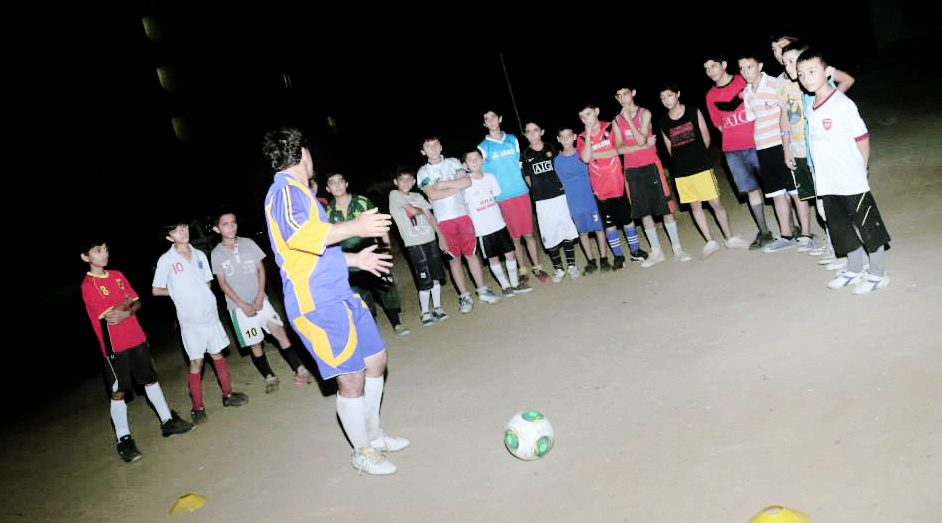 Karachi:  Jiwani Development Centre (JDC)- the human development project of Hunza Gilgit Ismaili Students Federation (HGISF) Pakistan-arranged a two days football camp under the name of "Children Football Camp-2014" here in Jiwani Ground Ali Giwani Karachi. Sum of thirty Jiwani based children from Hunza, Gilgit, Ghizer, Chitral and southern regions participated in this summer football camp. The event was conducted by Mr. Suhail a renowned and professional football couch from HGISF. During the camp participants were specially trained regarding football by providing all tips regarding in and outs of football alog with extensive practice in the ground. The children termed it " a thrilling and equally learning experience" and requested team HGISF to provide more opportunities like this to ensure their physical and emotional development. And  requested to arrange more camps like this along with a night hours football tournament during Ramzan.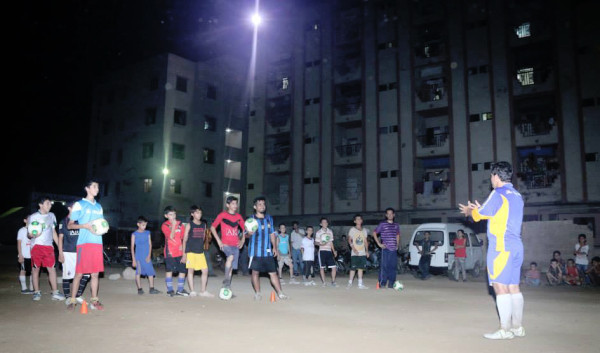 By the end of camp footballs were distributed as a token of appreciations amoung best perfroming children. Cabinet members and Advisors of HGISF also participated in concluding session of summer camp. Mr.Fida Karim-Acting Chairman HGISF highly appreciated his team in general and event managers from HGISF Mr. Sarfraz Ahmed-Joint secretary HGISF, Mr.Rizwan Karim-Media Coordinator-Cum-Photographer of HGISF, Mr.Irshad Ali-JDC team member, Mr.Suhail-the Coach ,Mr. Hasnain Iqbal-Volunteer HGISF along with Advisors, participating federations' leadership and children and their parents for their all-out support and cooperation. He appreciated each one of them along with mentanance committee and Mukhi sahib of Jiwani for making it a huge success and reiterated their organization's commitment to provide more healthy and recreational activities like this to unlock the true potential of our youth. So that they could engage themselves in positive activities and become a healthy and productive citizen of Pakistan.
It is befitting to note it here that HGISF is a youth-led registered voluntary organization that is working on holistic development of Ismaili Jamat from Hunza and Gilgit regions based here in Karachi and other parts of Pakistan. It is one of the best platform for the youth of Hunza and Gilgit region to come forward and do community service through any project, program or event for the betterment of their members in targeted areas in Pakistan. Mr. Suhail is one of such volunteer who come forward and offered his services as per his experise to HGISF and executed this summer camp for the children of our Jamat based in Jiwani the most marginalized area of our members in Karachi. HGISF invites all such persons to come forward and do the needful on the plateform of HGISF for the betterment of our jamat in general and youth in particular. So that we along with our future generations could have better opportunities and options to choose from.And this is what the objective of HGISF-creating more options and opportunities for our Jamat through coordinated efforts and working togather with all stackholders in Pakistan.