Chief of Army Staff pays homage to martyrs at Siachin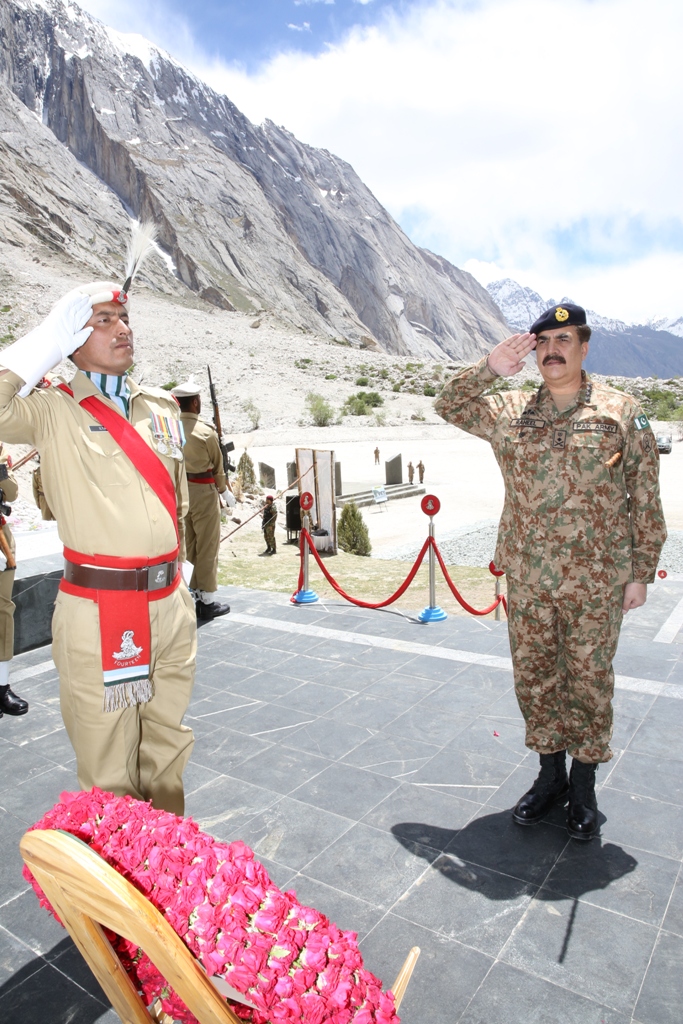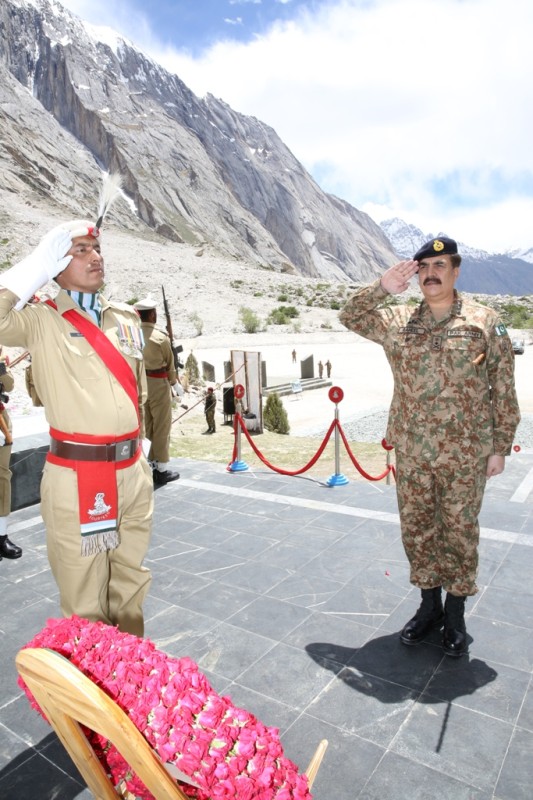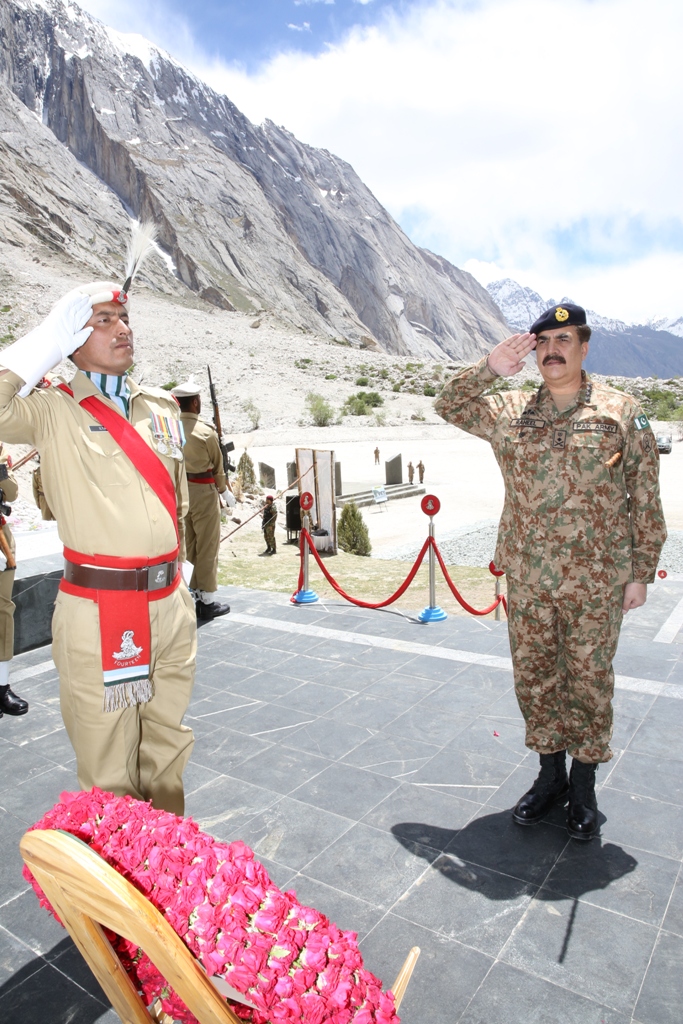 Rawalpindi: (PR) General Raheel Sharif, Chief of Army Staff (COAS), visited Siachin Glacier today, and spent time with troops at the highest battle ground of the world. He laid wreath at the Shuhada Monument at Gayari and paid tribute to all those valiant officers and soldiers who laid their lives in Defence of the motherland. While talking to them, he appreciated their high state of morale despite the most challenging environment and an extremely harsh weather.
COAS reiterated that Pakistan Army is a battle hardened force, fully prepared to fight across the entire spectrum of threats. COAS advised all troops to remain focused on their professional obligations and training for an effective response to any emerging challenge.
While appreciating the operational readiness and motivation, COAS said that we will nothesitate from any sacrifice for the defence of the motherland.