Hundreds of athletes participated in the Gojal Olympics 2014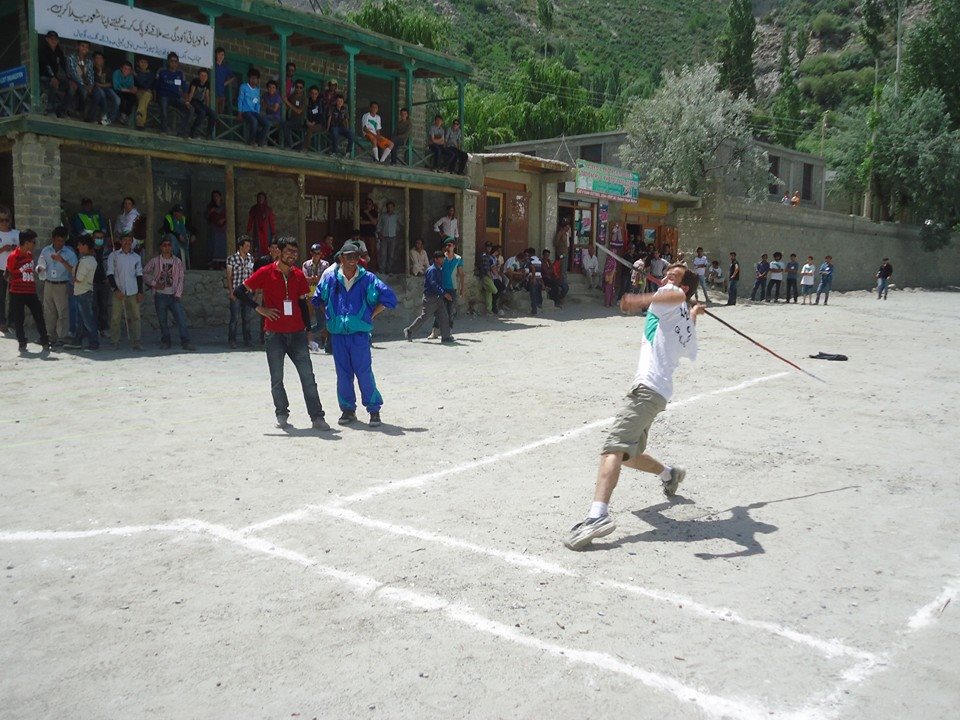 PT Report, Photographs: Zaheer Bari  
Gulmit, June 28: Gojal Olympics concluded today in Gulmit, the region's Tehsil headquarters with pomp and show. Hundreds of athletes from different parts of the Gojal Valley, Upper Hunza, participated in the mega sports event jointly organized by Aga Khan Youth and Sports Board, Gulmit Young Stars Club and Tehsil Sports Association.
Teams from Chipursan, Sost, Shimshal and Gulmit Councils participated in the Gojal Olympics. Young and old athletes, men and women, competed in a range of events, including sprint, Javelin throw, shot put, high jump, long jump, among others.
The event was attended by a large number of local notables from different villages of the Gojal Valley. President of the Ismaili Regional Council for Hunza, Mr. Sharif Khan, was the chief guest at the event. Renowned mountaineer Col (r) Sher Khan was also present at the occasion.
The Gojal Olympics provided the youth of the disaster hit region with an opportunity to come together and exhibit their sporting prowess and skills. The AKYSB has been playing an important role in engaging the youth in positive activities by providing opportunities for sports and other co-curricular events.
There is also an urgent need to provide professional psychological and personality development, stress management and counselling services for the youth to enable them to live healthy lives.