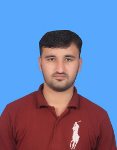 By Hasnain Balti
Sean Covey takes these striking words down, "Think, win win". This motive at large, directs towards a new vision and thought; which is surrounded by thoughtful image and subsequent tradition. The spirit replenishes with concrete grounds to work for attaining glory, true, as it appears to be. Unfortunately less practicable phenomenon are considered a myth in our region, so this is more superficial and sophisticated to touchstone the level of practice. Is that the chair to be won? or also the elite's interest? Catchy! Is thy phrase, need not to proliferate most of the time? One way or the other, is this the framework one should abide by? Has to thrive out this sense or is that mistaken? The debate is left over.
Why to talk of someone else, let us figure out our own eloquent torchbearers; Sir Syed Ahmed Khan 'the founder of two nation theory', Quaid-e-Azam,'the founder of Pakistan' Allama M. Iqbal 'the poet of east' put forth the same ideology more or less in practice. Isn't that? May be, after a fashion, the essence has been mugged up; sure not only in this case but also in the entire spectrum of life.
What are we left with? What about the objectivity; forgotten, misplaced or misunderstood: irrespective of these perplexed terms, the succession of the pioneer is of the prominent saints and Sufis. How come that; no doubt outmaneuver of these leaders is the milestone led by burning midnight oil, will-power and heights of thoughts. What matters is the indefatigable efforts! That is the set example, profoundly rooted into those eminent personalities.
Well said, well read; is that the phenomenon one should stick to, or rely upon? Else find some shortcuts? Facsimile of others is never applauded at any level, nor self-praise ads any flavor, as already said, self-praise has no recommendation. Yet what else can be done when one is left with nothing to do; it is better done than said; change it, it is better said than done. Whatever who really cares?
In addition to that, a lofty figure strives for acquaintance of glory, but again what can be done with a mess?
Here, three things count; Freeze, Fight or flight. In an identical manner the best way to get out of the coax is, 'YES' but truly depends upon the situation.
What can be the possible outcome; want to know the possible outcome?
Really, but not; because it takes time, leave it, go ahead, Ah! Depend upon a foreigner?
Yes, it is right, He can. Let him do; so, collectively they did. That is why they bear away in every walk of life.
We wish to accommodate someone's place, wish vanishes; at the same time who really wishes, who really cares, this is now a separate query.
Do something, change oneself; better think for alternates.
Let it be what it is, can make the situation worse.
Pause and Think!