Shia Ulema Council, other orgs, want caretaker cabinet changed, threaten with region wide protests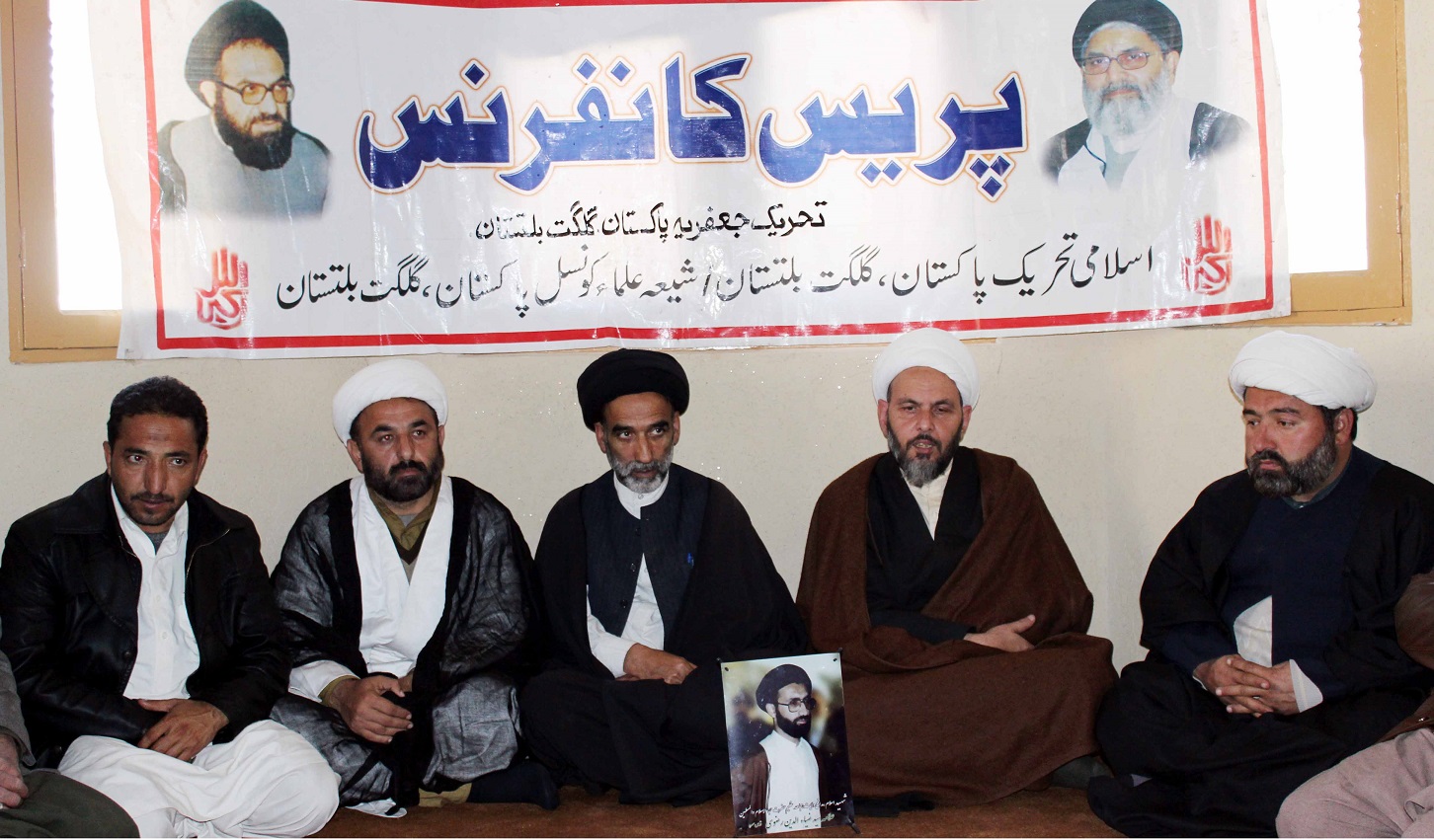 Gilgit: Shia Ulema Council, Tehreek-e-Islami and the Tehreek-e-Jafria have demanded changing of the recently announced regional care-taker cabinet, calling it unbalanced and non-representative, as well as "in violation of merit". They have said that if the cabinet was not changed within seven days, they will start a region wide protest movement.
This was stated during a press conference held here in Gilgit today. Speaking at the press conference, Sheikh Mirza Ali of the Shia Ulema Council questioned the mechanism for selection of the cabinet members, while also criticizing the care-taker chief minister Sher Jahan Mir for failing to address the aspirations and wishes of the masses. He said that if the caretaker chief minister feels that his hands are tied, then he should resign from his position.
Sheikh Mirza Ali said that his party will consider boycott of the upcoming elections if the concerns were not addressed. He also cast doubts on holding of transparent and impartial elections under the incumbent care-taker setup.