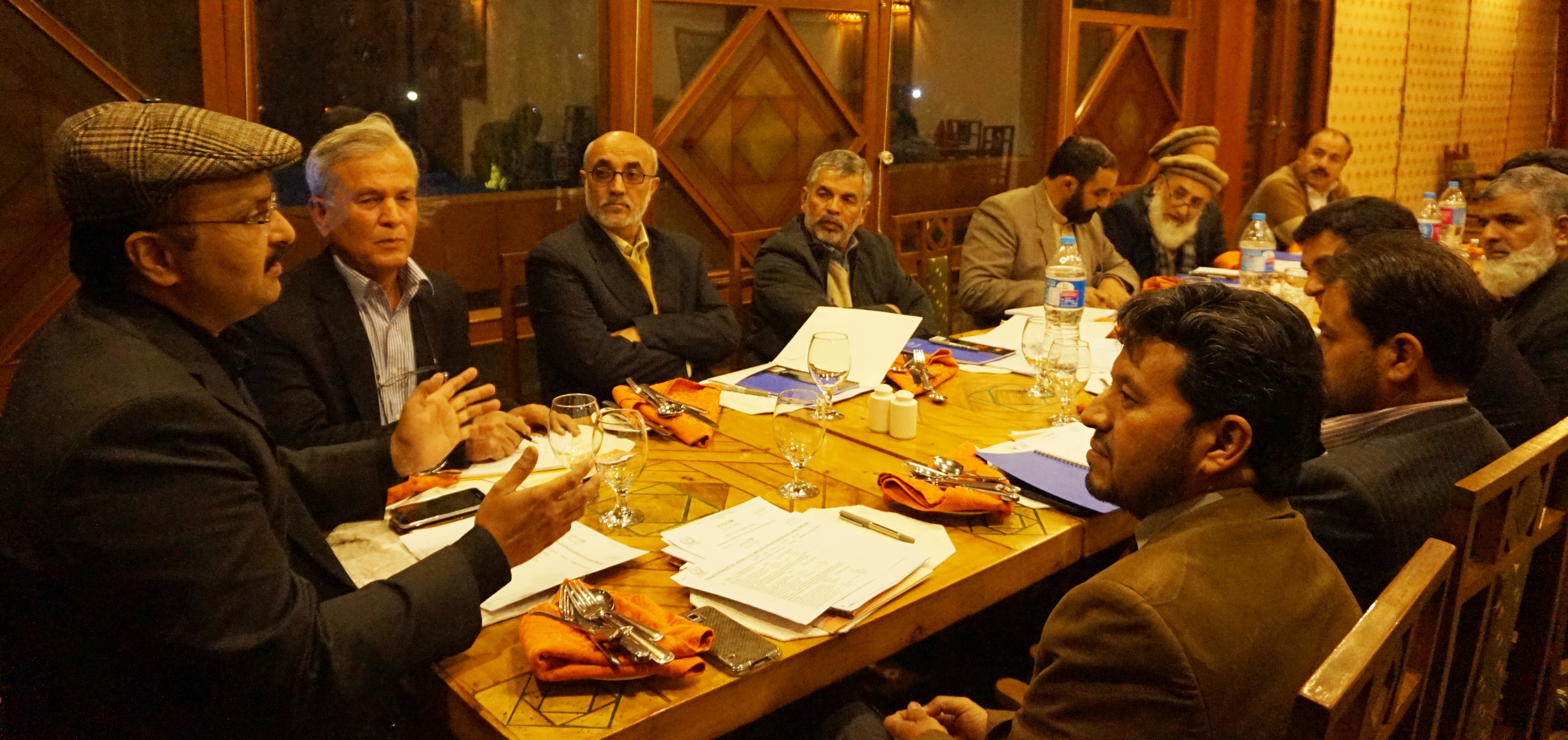 GILGIT (PR): A meeting was held with the sectoral technical working groups for agriculture, fisheries, and livestock with Secretary Planning & Development Department (P & DD) & Scaling Up Nutrition (SUN) unit in a local hotel on Thursday. Secretary P & DD Babar Aman Babar and Secretary Agriculture Khadim Hussain Salim conducted a detailed discussion with the directors of agriculture, livestock and fisheries to fulfill the commitments for achieving the strategic nutrition sensitive objectives within the time-frame.
Secretary P & DD Babar Aman Babar briefed the participants about the global changes in food and nutrition environment affecting GB, once considered a land of longevity. People are unaware about the importance of dietary diversity and as a result quite a significant percentage of children under 5, adolescent, pregnant and lactating mothers are suffering from a variety of nutritional problems including micro-nutrients like iron, zinc, vitamin A, and vitamin D deficiencies which can easily be prevented by dietary counselling and nutrition education.
He said that the nutrition output activities in the strategic documents for each sector are well tested and proven globally. We can achi
eve global targets of overcoming malnutrition i.e. stunting, wasting, underweight and micro-nutrient deficiencies through multi-sectoral planning, review and sectoral implementation.
Secretary Agriculture Khadim Hussain Salim said that a draft document of Food Security Policy will be ready to be submitted to P & DD in the second week of December 2017. He also assured that a technical workforce along with ToRs would be constituted in the first week of December 2017.
Program consultant Dr Nadir Shah would develop curriculum for agriculture trainers.
Director of Fisheries assured that Fisheries Policy would be submitted in June 2018 which would also cater to standardization of fish feed quality control and regulations. He said that there were over 100 fish farms in private sector and the department had already distributed 150, 000 fish seeds to farmers.
Director Agriculture Asghar Mehmood said that the department has a human resource center, which had trained 103 field workers in domestic agriculture techniques.
Secretary P & DD Babar Aman Babar identified a need for quality control lab for agriculture sector so that healthy food produce could be made available to communities.
The meeting was concluded with a vote of thanks to all participants by Dr Nadir Shah Program Consultant Scaling Up Nutrition and it was agreed to meet again in a follow up progress review meeting in Dec 2017.