Hundreds of people came out to restore road and bridge in Sosam & Karimabad villages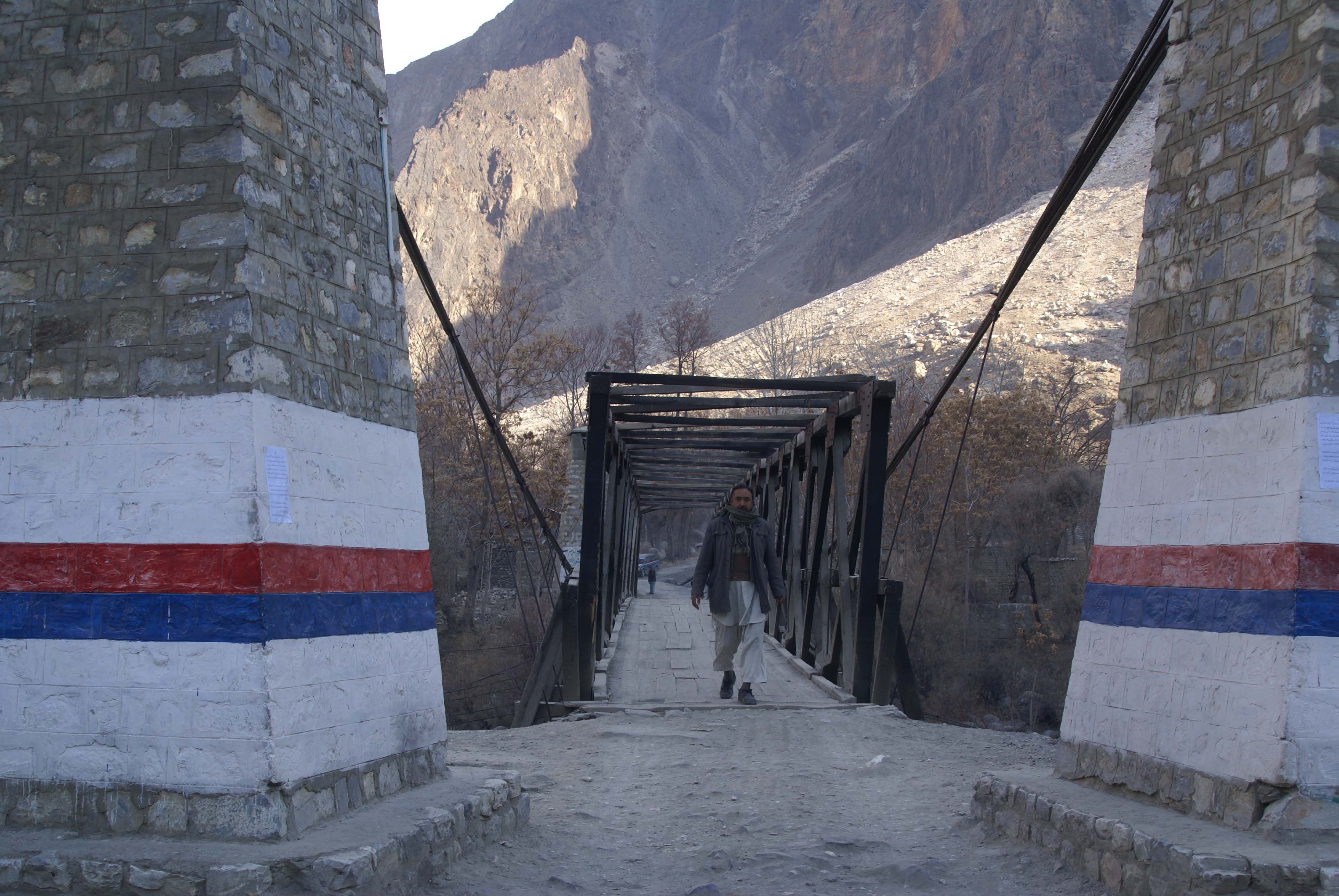 Gul Ahmed Farooqi
CHITRAL : Residents of Karimabad and Sosom valley registered a new record in history of Chitral, where hundreds of people came out voluntarily to repair the road through Karimabad and the Hassanabad bridge. Earlier a public protest has been held at the sosom village's pologround were the villagers demanded the maintenance of Hassanabad Bridge and restoration of Karimabad road from the Government.
Local people voluntarily repaired the Hasanabad bridge and karimabad road when the government didn't responded on their strike, An aged woman told that the road passes at some height near her house on the slope, where the mass movement along the slope has several times damaged her house. She added that being a poor lady she faced many problems and appealed the government for assessment many times but they didn't helped.
Muhammad Ali principal of a public school at Breshgram said that, we approached our parliamentarians and requested them for handing over this road to communication and works department but they still are silent, the villagers are frustrated for the total failure of government and ignorance for the people.
Former district Naib Nazim and leader of Sosom valley Sultan Shah said that we had tried our level best to  hand over this road to C&W but they paid no attention on our plea the residents of the area have demanded to the provincial government for handing over Karimabad – Sosom valleys road to C&W, provide funds and pay serious attention to the area and community immediately to ensure the safety of passengers and transporters on the dangerous roads, as the snowfall season has already started in the entire regions.