The corridor of "opportunity"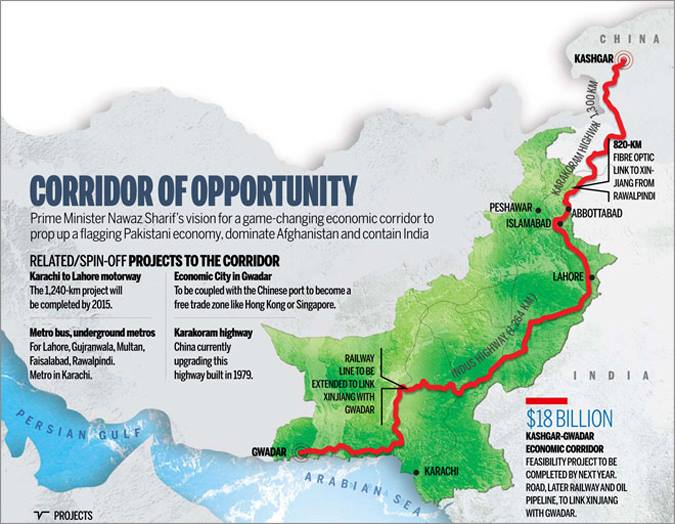 BEIJING: The 2015 China-Pakistan Year of Friendship were launched Monday at a ceremony co-hosted by Tsinghua University and China-Pakistan Institute in Beijing.
Addressing the ceremony, China Ambassador to Pakistan Sun Weidong said that China-Pakistan relations had become an example of state to state relations. China is now preparing to set up a new Consulate General in Lahore and a Confucius Institute Faisalabad. Both sides will hold a series of events to promote understanding, trust and friendship between the two people during the 2015 China-Pakistan Year of Friendship.He added.
Pakistani Ambassador Masood Khalid said that the two countries had broken new grounds of cooperation, as both sides are pushing forward the construction of the China-PakistanEconomic Corridor (CPEC).
By linking the Gwadar Port in southwestern Pakistan via the Karakorum Highway with Xinjiang in western China, the economic corridor had become an important policy instrument for regional connectivity and integration.
Pakistan would serve as a bridge for China with Middle East, Africa and Europe, for itstrade and energy requirements, Ambassador Khalid said.
Sun said the CPEC would be further promoted in fields of trade, investment, energy and communications. He also said that a series of activities especially between legislatures,parties, local governments, youth, think tanks, which aim to further promote mutual cooperation, had been planned. China Daily