Massive poppy cultivation means more trouble for Badakhshan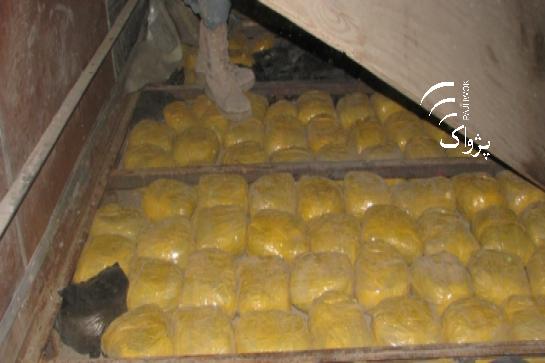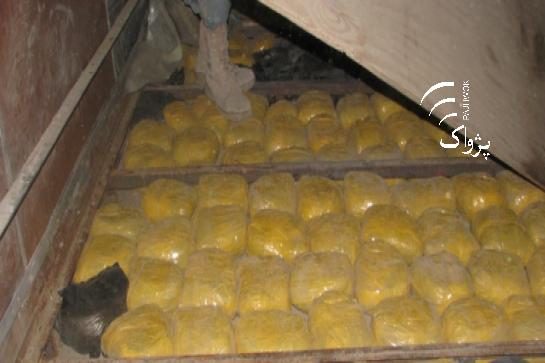 FAIZABAD (Pajhwok): Residents of northeastern Badakhshan province complain about an alarming increase in poppy cultivation, a rise in the number of addicts and the presence of drug-producing labs.
Badakhshan borders Tajikistan, China and Pakistan. Drug production has risen incredible in the remote province.
Provincial peace committee members grumble powerful armed figures are behind hiring security officials in the province — a major reason for the hike in smuggling.
Abdul Wahid Tabibi, head of the Badakhshan peace committee, alleged smugglers came from several provinces and at least three of them were killed trying to cross Amu River.
He said that Najibullah, the Khwahan district police chief, recently sent a 14-year-old boy to the other side in a boat full of drugs. The boy's fate has since been a mystery.
Residents protested for a week and asked for the official's removal but to no avail. Lal Mohammad Ahmadzai, the provincial police spokesman, rejected the allegation as baseless.
Farahnaz Pamiri, who represents Shaghnan district on the provincial council, said it was catastrophic to see the amount of contraband and drug addicts rising so sharply.
"Easy access to drugs has caused our women and children to become addicts. The number of addicts is rising and it is smugglers who provide drugs to them," she added.
Talibuddin Qadiri, deputy head of the provincial council, also complained the number of addicts in his district Wakhan was also on the rise. "Two years ago I witnessed that intelligence operatives detained some smugglers."
He said some addicts were even selling their bodies, land and family members in order to get drugs.
Badakhshan police chief Lt. Gen. Baba Jan assured people police had increased efforts to combat the illegal commerce in the province.
"Despite having a complicated geography and rugged terrain, Badakhshan has attracted more smugglers. One reason is that the province is the shortest route to Central Asia. But police hasn't been idle," he added.
According to Baba Jan, police had seized one ton contraband and some ten smugglers in the last three months.
Dr. Mohammad Noor Khawari, head of public health department, acknowledged the number of addicts had doubled and reached 300,000 over the past five years.
Unemployment and insecurity, he said, were the main reasons. Khawari urged the government to build more rehabilitation centres in the province.
Mohammad Razzaq, a farmer in Argo district, said once he stopped poppy cultivation, but the government did not pay any heed to his needs, which forced him to return to poppy production.
He said if the situation continued like this he would have no choice but to continue with the cultivation. This year, at least 4,500 hectares of land were cultivated with poppies, but 1,410 hectares have been cleared.
Counter-Narcotics Director Col. Musadiq says eight heroin labs have been destroyed and three tonnes of drugs, including opium, torched this year.  Thirty smugglers were detained.
Afghanistan has more than a million addicts and the country still holds first position in opium production worldwide.
According to Russian officials, out of eight million addicts in the country, 1.5 million use drugs produced in Afghanistan. It is said 70,000 people lose their lives as a result of drug abuse in Russia.