Landslide Threat: Dansar village of Kharmang needs attention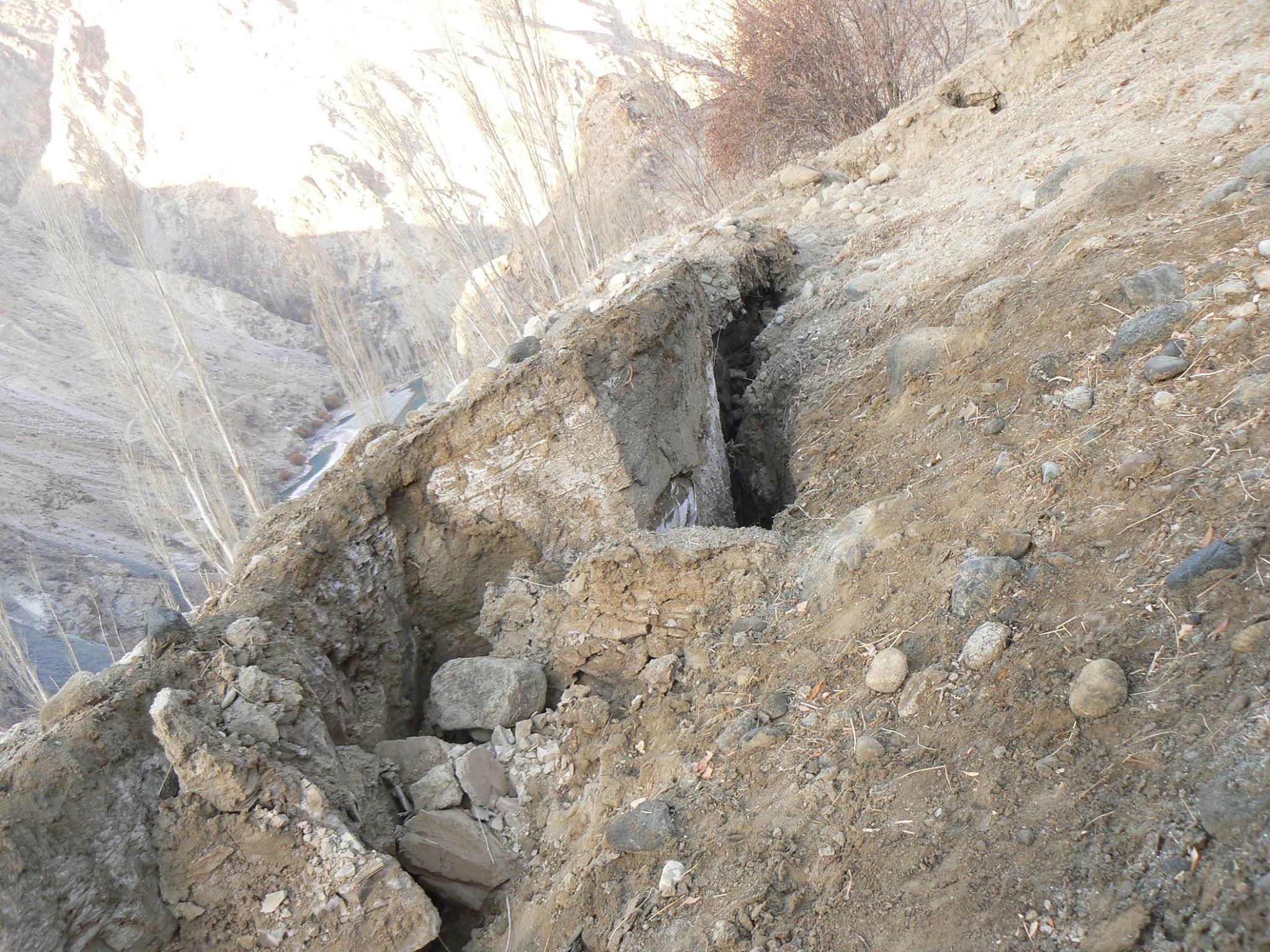 Islamabad, January 29: Dansar, a small village close to the Line of Control in the Kargil sector, located in Kharmang sub-division, is faced with an imminent natural threat. The slopes are moving towards the river and wide gaps are emerging, creating fear among the locals.
According to Mumtaz Hussain, a PRCS employee from Ghandoos village of Kharmang Valley, the situation is quite critical but so far the administration and the relevant NGOs are not responding.
He said that the locals are demanding scientific analysis of the slope movement and the level of threat, to be able to take necessary precautionary measures. The locals have appealed to NDMA and Geological Survey of Pakistan to assess the situation on priority basis.
It is pertinent to note that similar slope movement and emergence of gaps had been observed in Attabad long before the disastrous landslide of 2010 that killed 19 people and displaced thousands more.