Gilgit: Pensioners berate National Bank staff for non-professional behavior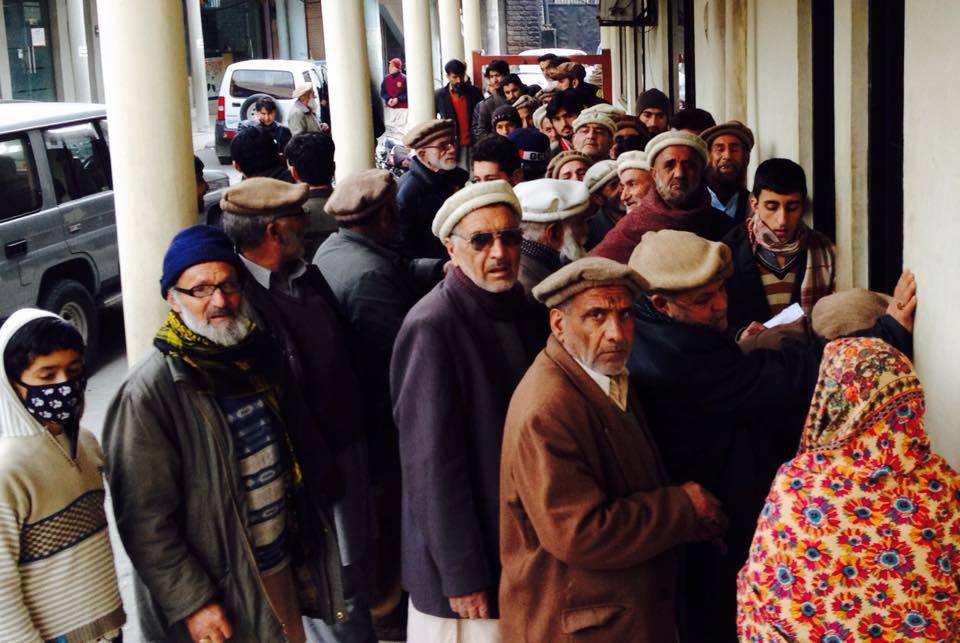 With reporting by Abdul Rehman Bukhari
Gilgit, February 3: A large number of pensioners outside the National Bank's Gilgit branch today complained to the media about non-professional behavior from the officials.
"We have served the state for years and now we are being treated in a very negative manner, without any regard for our age", said a pensioner who did not want to be named, fearing backlash from the bank's staff.
The pensioners also said that at times the manager is out of the office, while the other staff members deliberately work very slowly. "We have to wait outside the bank for the whole day in severe cold to get a few notes of currency", said another distressed pensioner, requesting anonymity.
The pensioners demanded of the banks' higher authorities to take notice of the behavior of the staff and take punitive measures against the non-professional ones to ensure better services for the senior citizens and other consumers.