Two students missing from Skardu for the last 18 days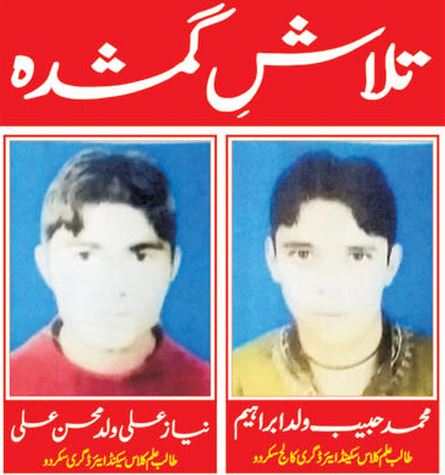 Islamabad, February 8: Nothing is known still about the two student who had gone missing from Kharpocho Market Skardu on 22nd January.
According to details, Muhammad Habib son of Muhammad Ibrahim and Niaz Ali son of Mohsin Ali went missing from the Kharpocho area after 5pm on 22nd January, where they were seen for the last time. Both are students of 12th grade (Second Year) at the Government Degree College, Skardu.
Parents of the two missing youth have approached the police. So far, however, nothing is known of the two. Advertisements have also been printed in regional newspapers seeking information about the whereabouts of the two.