Five people arrested for painting pro-ISIS and TTP leader slogans in Skardu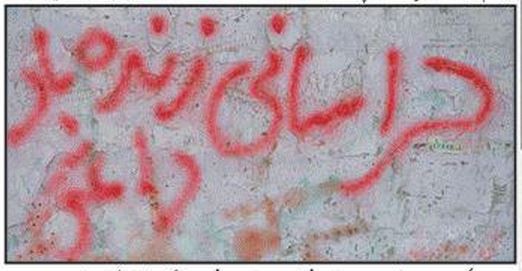 Gilgit/Skardu, February 12: The Shigar police have arrested four people for allegedly painting pro-Daish, or Islamic State (IS) and pro Khurrasani (TTP Spokesman) slogans a couple of days back in Skardu. A suspended police official is reported to be among the people detained.
A police handout has identified one of the arrested people as Zakaria,  a resident of Shigar, who has reportedly been arrested "red-handed during wall chalking".
Cases have also been registered at police Station Tissar against four alleged sympathizers of the proscribed terrorist organizations. The four alleged sympathizers have been identified by the police as Shams-ud-din, Awais, Zahid Mir and Muhammad Yasin, all residents of Skardu. The mater is reportedly been investigated by Joint Investigation Team (JIT).
 It is pertinent to note that under the National Action Plan, which has been extended to the Gilgit-Baltistan region, sloganeering in favor of a terrorist organization has been declared illegal.