"Fake" Intelligence Bureau officer arrested in Hunza-Nagar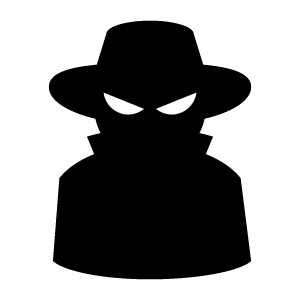 Monitoring Desk 
Gilgit: A conman pretending to be an officer of the Intelligence Bureau (IB) has been arrested by the Hunza-Nagar police. The conman was reportedly staying with the Deputy Commissioner of Hunza-Nagar for more than three months as guest, regional Urdu news paper Daily K2 has reported.
In a startling revelation, it has been learnt that man identified as Farooq Shah (some sources said his name is Farrukh Shehzad) had started living at the Deputy Commissioner's house showing himself as an officer of the civilian Intelligence Bureau. He, reportedly, had an employee card to substantiate his claim.
Police started investigation against the conman after a photocopy machine operator told local intelligence officials about his allegedly suspicious ID card, which had been given to him for photo copying or scanning.
An investigation was started and then came the startling revelation that the conman had successfully been fooling the district administration for months. The IB headquarters was approached by the police to ascertain identity of the conman. They said none of their operatives working in Hunza was named Farooq Shah or Farrukh Shehzad.
Later on a written order for arresting the conman was obtained and he was taken into custody for interrogation.
The Deputy Commissioner of Hunza Nagar has reportedly said that he was a friend of his brother and he did not suspect him of being a conman.