Three day workshop on Wildlife Conservation concluded in Chitral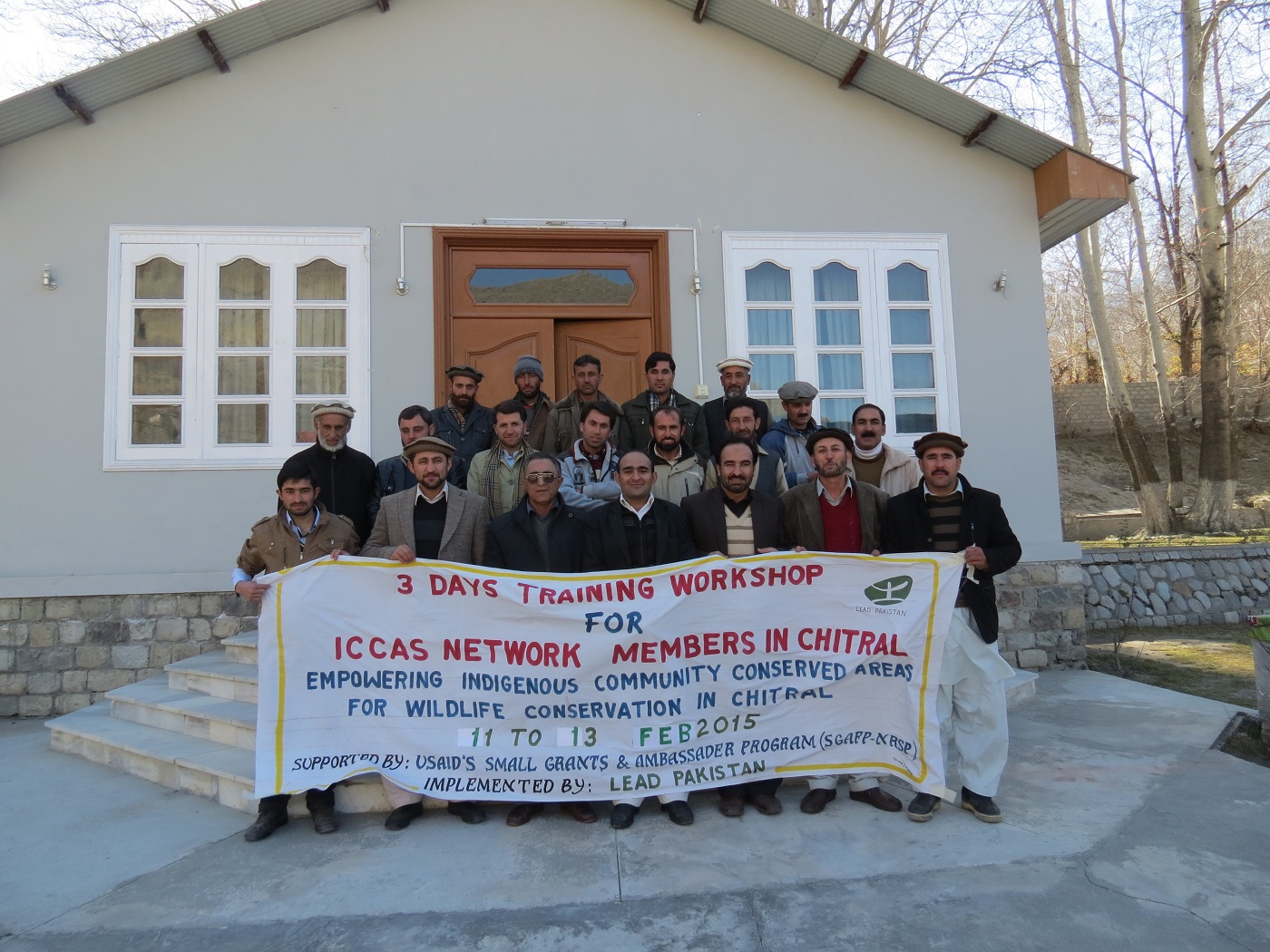 By Kashif Shahzad
CHITRAL, Lead Pakistan Chitral under the "Project Empowering Community Conserved Areas for Wildlife Conservation in Chitral" organized three day workshop for the newly formed ICCA Network Chitral in order to boost the capability and erectness of the network for better management of the wildlife resources in Chitral.  The Training workshop was attended by the participants from the six Projects besides Wildlife staffs, Reprentatives of Civil society.
Mr. Imtiaz Husasain Divisional Forest Officer, Wildlife Division Chitral was Chief Guest on the occasion and said that  Chitral being  one of the remote and isolated  areas in Hindukush Region, where there is a strong social system survives and the old traditional resource management for conservation still in practices and Community Conserved areas are playing a vital role in Conservation and Management of natural resources and the formation of ICCA network at District level would give confidence to them, later on Mr. Ajaz Ahmad, Project Coordinator of the Project shared that formation of ICCA Network was essential for the practical conservation of all Community conserved  areas and this network will also helpful in  Promoting the appropriate recognition and support of Indigenous Peoples' and Community Conserved Territories and Areas in different parts of Chitral.
While commenting on ICCA, Mr. Iftikhar Hussain Conservation Planner associated with Mountain Society for Research & Development, a Conservation based organization in Chitral said that Building capacity and sharing knowledge for Indigenous Peoples' and Community Conserved Territories and Areas (ICCAs) in Chitral will give self-confidence to the indigenous people for effective conservation of natural resources and he appreciated the efforts of Lead Pakistan for formation of District Level ICCA-Network at Chitral. A total 22 participants participated from the six Project sites in Chitral.