First ever 'High Altitude Police Unit' formed in Gilgit-Baltistan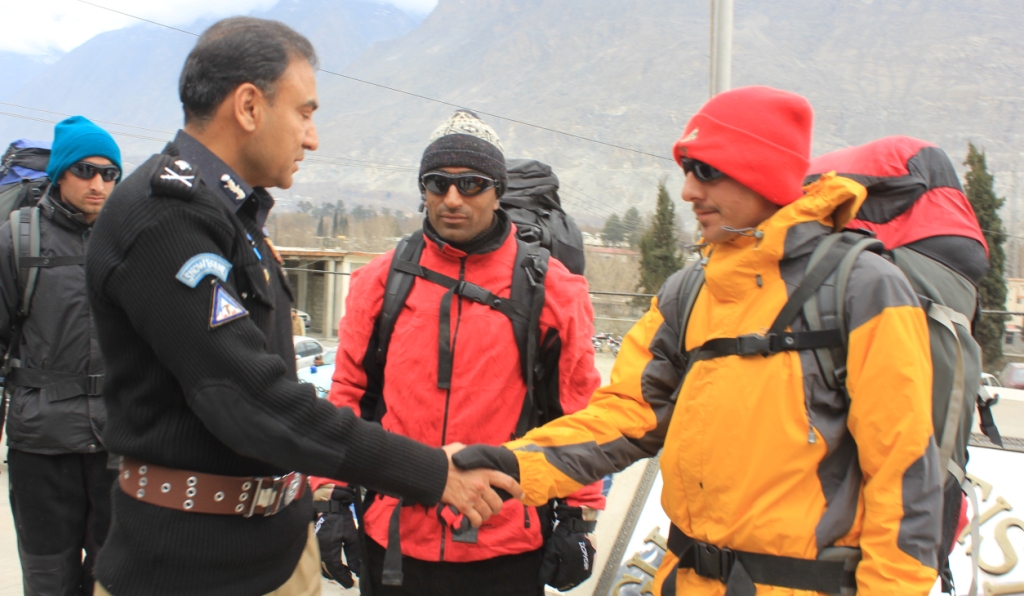 Gilgit, February 22: A High Altitude Police (HAP) Unit has been established for the first time within the Gilgit-Baltistan Police Department, it hast been learnt.
The unit has reportedly been formed on the instructions of the Inspector General of Police, Gilgit-Baltistan, Captain (R) Zafar Iqbal Awan, who is himself a decorate ex solider of the Pakistan Army, having being awarded Sitara-i- Imtiaz in the past.
The unit will be responsible for protecting foreigners who visit the region to enjoy the serene valleys and the towering peaks.
Initially, the unit will have 50 specially trained officers, while 50 more will be added in the future, said a handout issued by Mubarak Jan, the regional police information person.
IGP Gilgit-Baltistan has handed over 12 High Altitude Kits to the SP Diamer for the policemen deployed with the foreign mountaineers engaged in the scaling of a renowned peak.
Speaking on the occasion, the police chief said that previously they had normal uniforms incompatible with special situations on High Altitude. Now, he said, special kits will be procured and distributed among the policemen to safeguard them against frostbite and other high altitude hazards.
He further added that GB Police athletes will take part in skiing competition during the next year in Naltar. Such police athletes will be selected from this newly created outfit on the basis of their fitness, interest and capability.