Gilgit Jailbreak: Case registered against 7 officials under Anti-Terrorism Act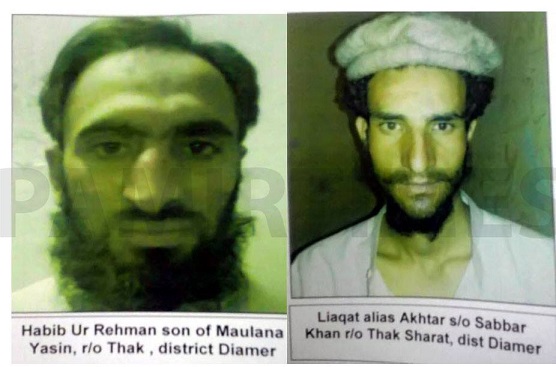 With reporting by Abdul Rehman Bukhari
Gilgit, February 28: One day after the jailbreak incident in Gilgit, the Police have registered cases under the Anti-Terrorism Act (ATA) against 7 officials for allegedly being negligent in delivery of duties.
According to details, the cases have been registered against Warden Akbar Zaman, Musa Alan, Havaldar Tahir, Havaldar Saifuddin, Aziz, Sepoy Muhammad Afzal and Frontier Constabulary official Arif. The cases have been registered at the Cantonment Police Station in Gilgit.
The clauses under which case number 12/15 has been registered are 6/7 of the Anti-Terrorism Act, and clause 109, 223, 224, 225 and 353 of the Pakistan Penal Code.
The detained officials were presented in front of a judge, who gave them to the police on physical remand till 7th of March 2015.
A Joint-Investigation Team (JIT) has reportedly been formed to investigate the jailbreak incident. There are reports that the prisoners may not have been able to escape without help from inside the prison.
Meanwhile, search for the escaped prisoners, Habibur Rehman and Liaqat is underway in the outskirts of Gilgit city.