Pictorial – Nawruz Celebrations in Tashkurgan, Xinjiang (China)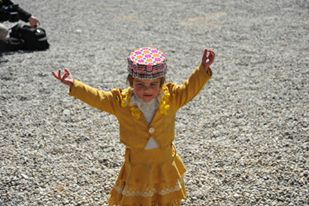 Tashkurgan is one of the many towns of the Xinjiang autonomous region of China. It is home to around 50,000 people. Tashkurgan has a significant population of Muslims having Central Asian roots.
Navroz Festival, the Persian new year, was recently celebrated by the locals in Tashkurgan under government patronage. These photographs depict the lively culture and traditions of the people of Tashkurgan, which is the headquarters of the Tashkurgan Autonomous County.
There area many similarities between the people living in Tashkurgan and those living in Gojal Valley (Hunza), Pakistan, and the residents of Badakhshan (Tajikistan), as depicted by the photographs taken by Mr. Murad Shah. The photographs are being posted to highlight the region's shared cultural heritage.