OEC's third Summer Camp concluded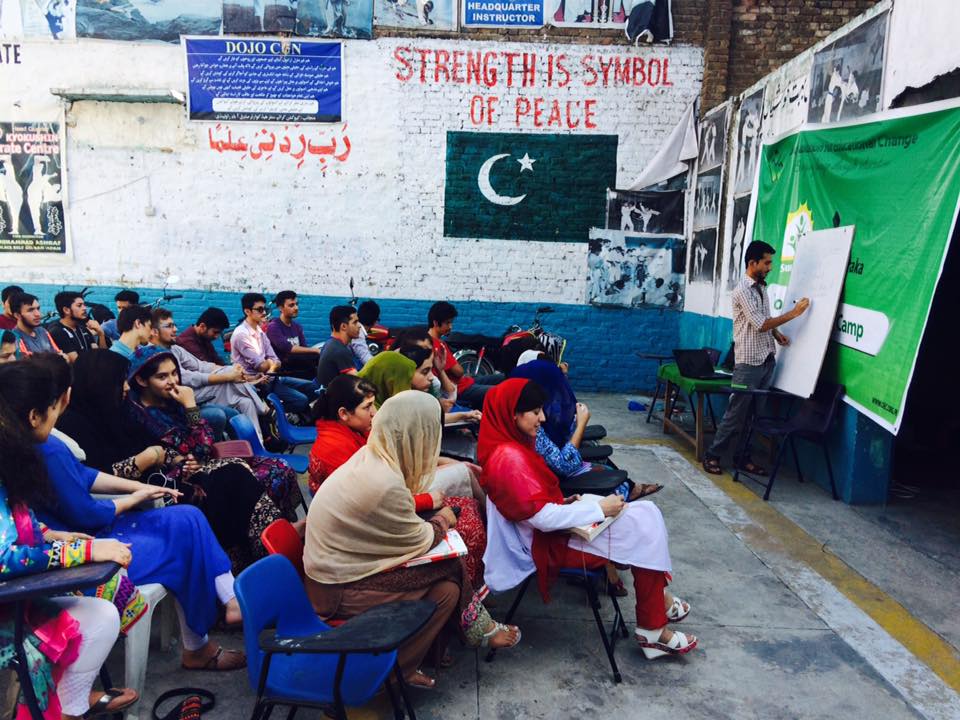 Islamabad: The 3rd OEC Summer Camp conducted recently by the Organization for Educational Change (OEC) came to a successful end. The most anticipated event of the year, OEC Summer Camp, was a five-day event held from 22nd – 27th June 2016.
The OEC Summer Camp is an initiative of Organization for Educational Change (OEC) designed exclusively for the counselling and guidance of students who are on the verge of getting into the university life. This program extends information, gives guidelines and provides exposure to the students who are seeking admissions in the renowned universities for undergraduate programs.
The five-day career counselling session started off in the morning of 22nd June 2016 at the Foresight Public School in Sadiqabad, Rawalpindi. The session was carried out proficiently by the highly energetic and hardworking volunteers already studying in distinguished universities. The volunteers provided detailed information to the recent high-school graduates about admission procedures in different universities, the criteria for admission, fee structure, campus life, scholarship opportunities etc. The students were provided with practice papers of the entrance test exams for different universities and guided about the dos and don'ts in the entrance tests. To further fortify their preparations, mock tests were also conducted. The speakers empowered the students to make a well-informed career decision and wise selection of profession and encouraged the students to plan their educational journey for the selected career.
Among the worthy speakers were Muhammad Sakhi and Asif Mehdi from NUST, Nafisa Latif from FJWU, Kainat Asad from NCA, Wajiha Nida from IBA, Saddam and Shakeela from QAU and Fakhra Nisar from UET. The event was also graced by the presence of reputed professionals and motivational speakers including Mr. Naveed Hussain (SUSI alumnus), Mr. Kamran Ahmed (youngest surgeon in GB) and Mr. Sajid Ali (UGRAD alumnus). The speakers from different universities and sectors shared their valued experience and gave precious tips and advices to the students and inspired them to achieve their goals.
The session saw active participation from high-school graduates hailing from various regions of Gilgit-Baltistan. The OEC Summer Camp team of highly energetic volunteers from different universities led by the Director Academia Asif Mehdi managed the five days long session professionally and concluded the event successfully in the evening of 27th June.