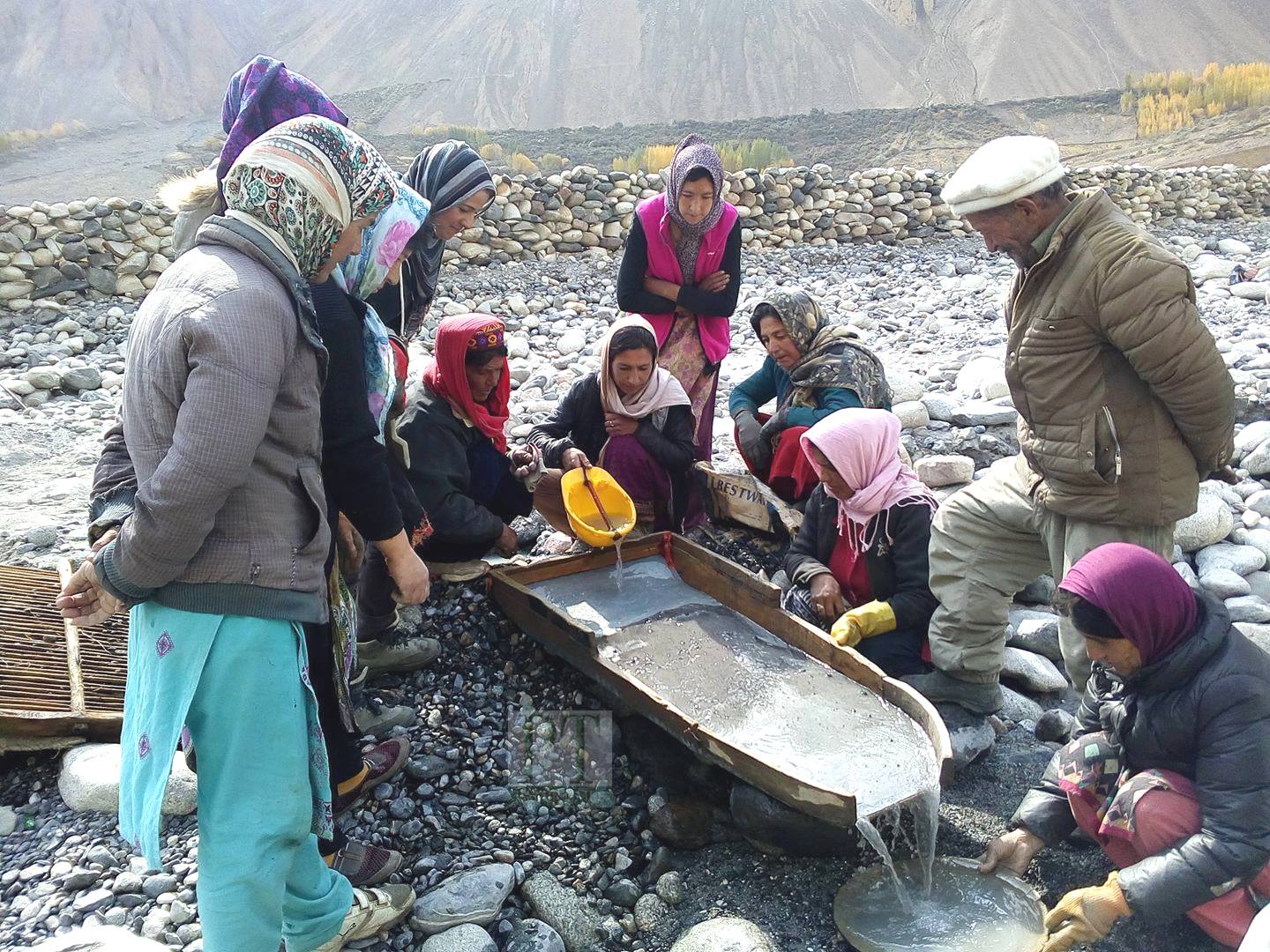 Shujaat Ali
It is often thought that women can't do what men can but this proved wrong in a small village of Hunza named Shimshal when Samina Baig hoisted Pakistan's green flag on the top of world highest mountain Mt. Everest back in 2013 and then all Seven Summits by 2014. She is the first and only Pakistani woman to climb Everest and the Seven Summits. She is also the youngest Muslim woman to climb Mount Everest, having done so at the age of 21.
Gone are the days when rural women were considered to be responsible primarily for the home household chores. They are now an equal partner in socio-economic development. Women participation and share in decision making has become vital for achieving equitable and sustainable development.
The women of Shimshal have achieved another milestone by breaking another taboo of getting the skills and knowledge of gold prospecting and collecting Sea buckthorns for commercial purposes.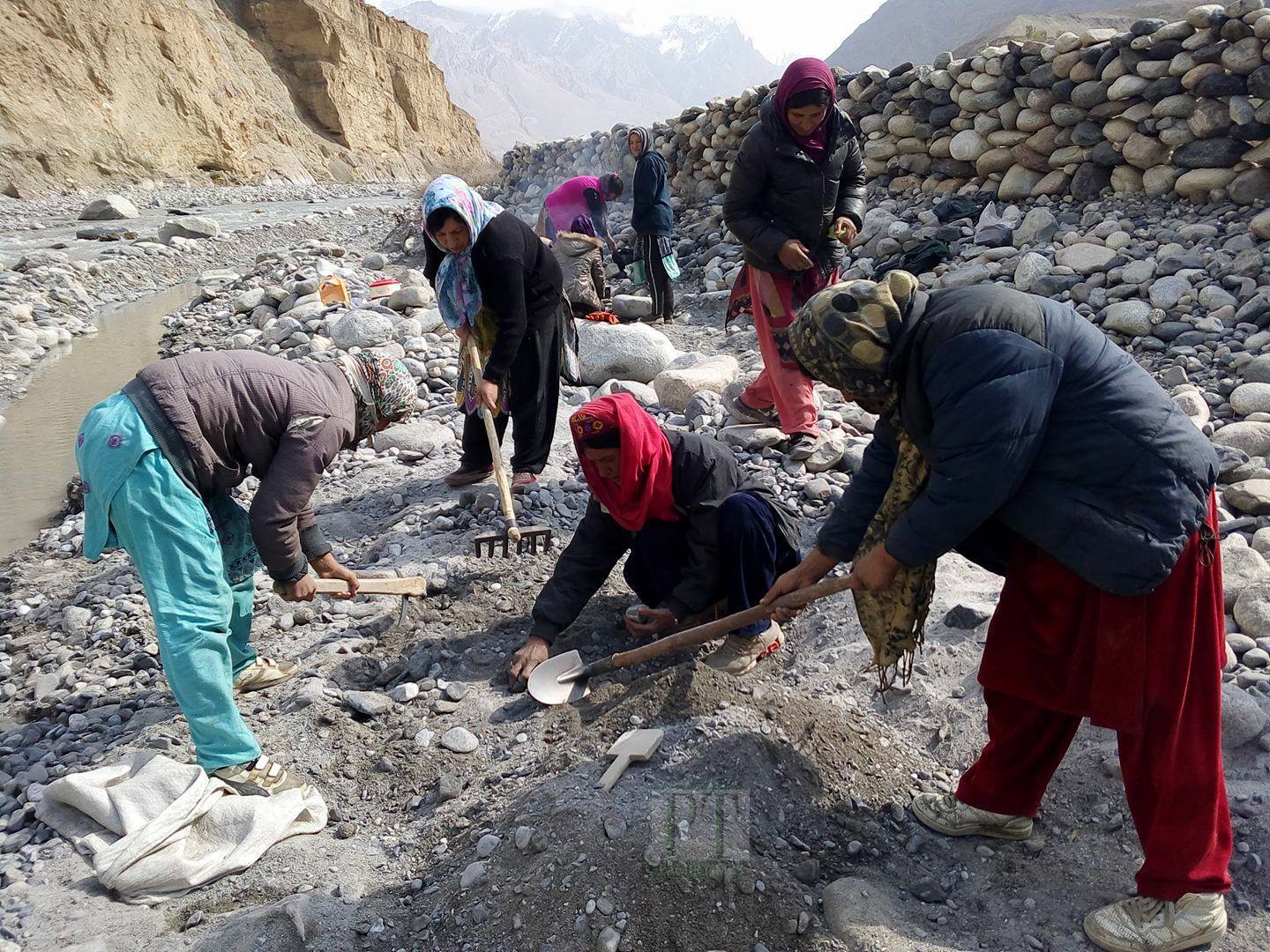 Gold prospecting is the act of searching for new gold deposits by using different methods. In the last week of October this year, ten women from Shimshal got training in gold mining. The training was organized by the local chapter of Aga Khan Economic Planning Board. The services of two nomadic gold prospectors aka Sonewal/Mowaan were hired for this purpose.
Getting inspired from the training being organized for men, some enthusiastic women also desired to get the same training. Their desire came true when locally trained manpower decided to mainstream gender in gold prospecting by imparting the same training to omen as well. Nadir Shah, a social activist together with his fellows trained ten women on gold prospecting in two weeks long training. The trained women were very happy on getting new skill that will ultimately empower them economically in future as the women will earn their livelihood in a dignified manner.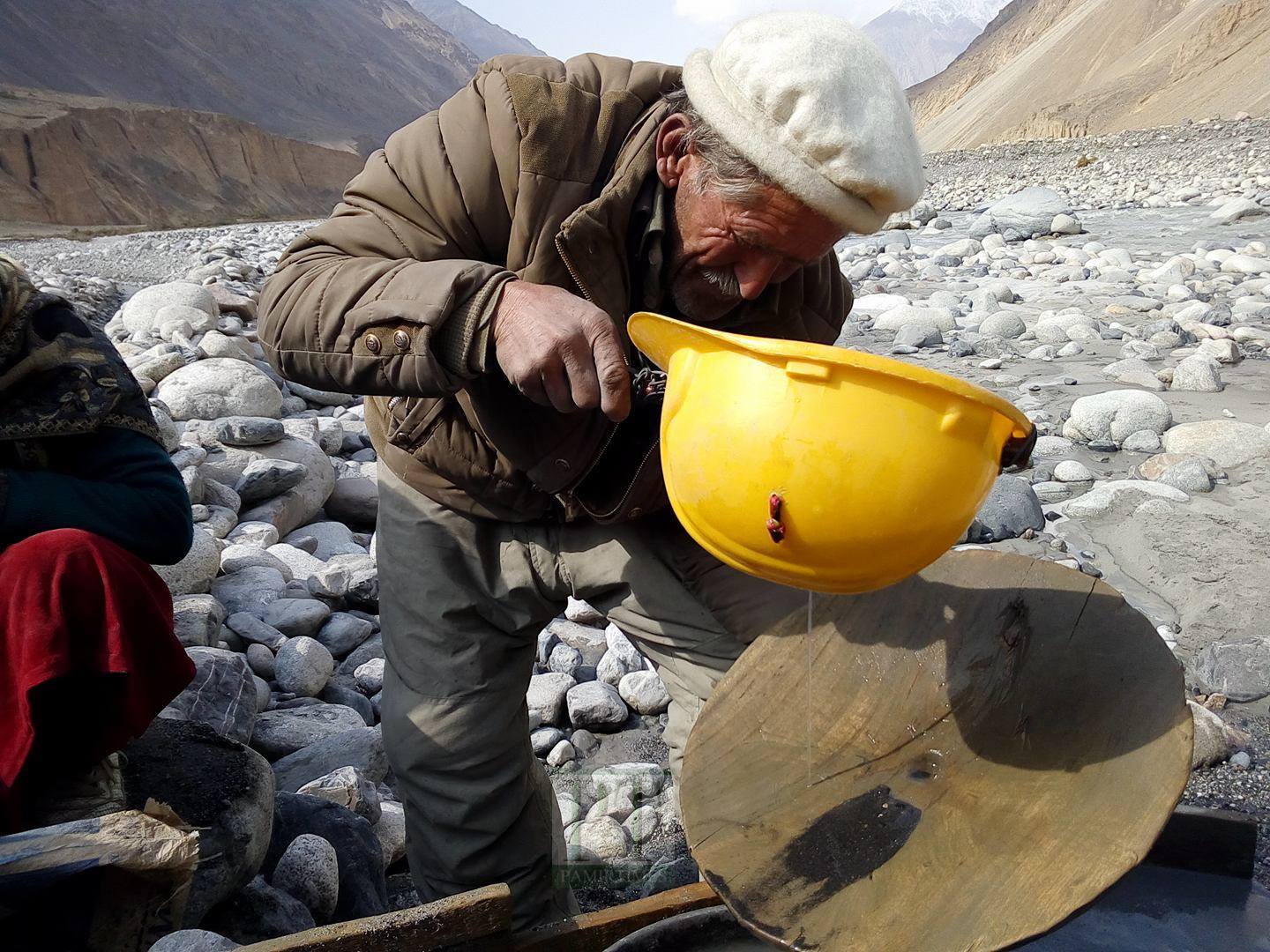 In Gilgit-Baltistan, the nomadic Sonewal tribe could be seen camped at river banks collecting gold by using the traditional practice of separating gold from sand.
A survey of Pakistan Mineral Development Corporation (PMDC) in Gilgit-Baltistan has confirmed around 11 prospect areas having gold value ranging from 0.10 to 24 Parts Per Million (PPM) in hard rock. The survey has found 186 gold deposits in GB.
Shimshal is a picturesque bordering village located in the extreme east of Gilgit-Baltistan connecting Pakistan with China. It is the birth place of some of Pakistan renowned mountaineers. It takes three hours from Passu on KKH to reach Shimshal by traveling 55 km. The village connected with rest of Pakistan through a non-metallic jeep-able road in 2003 and it took eighteen years from 1985 to make a dream come true.
Also read: High in Pakistan's mountains, women break taboos