Economic corridor: 12,000-strong force to guard Chinese workers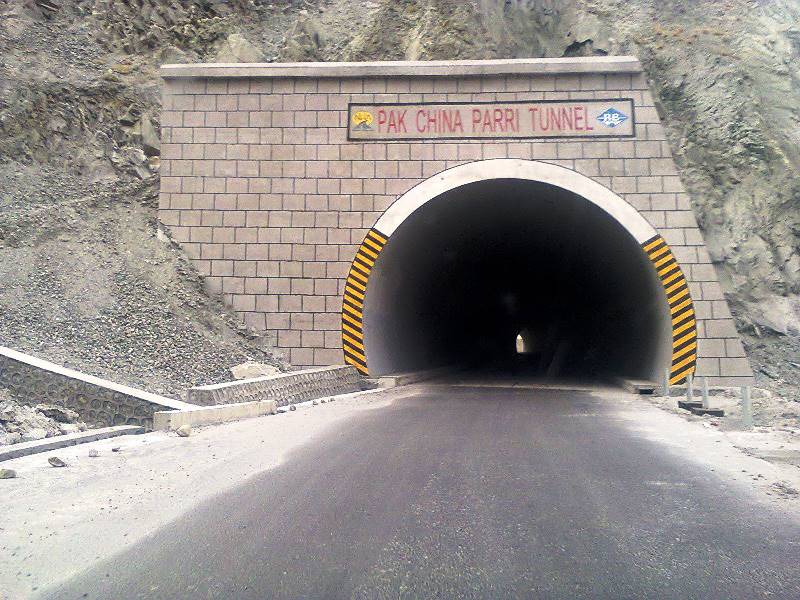 Zahid Gishkori
Pakistan plans to establish a 'special security division' for Chinese workers attached to the multi-billion Pakistan-China Economic Corridor projects in the country. The military will train over 12,000 personnel who will be inducted into the special division, officials familiar with the latest development said.
"A formal announcement is to be made as the Chinese President Xi Jinping arrives in Islamabad," a senior security official told The Express Tribune on Sunday. Beijing and Islamabad are working on a $45 billion economic corridor, which will run through 3,000 kilometres from Gwadar to the Chinese city of Kashgar.
Prime Minister Nawaz Sharif, on a request by Chinese Foreign Minister Wang Yi, gave the go-ahead to the interior ministry to raise a high-profile force with the help of the military and provide foolproof security to the Chinese working on the economic corridor project, well-informed security officials said.
The issue of security is already on top of the agenda of the proposed meeting between Premier Nawaz and Chinese President Xi, who is expected to arrive next month, they said. Both leaders are going to discuss all projects particularly work on progress on the eastern route of Pakistan-China economic corridor which would run from Khunjarab via Mansehra, Rawalpindi, Lahore, Multan, Sukkur, Turbat to Gwadar, they said.
The recruitment process for this special security force is being deliberately kept secret, a senior official of the National Crisis Management Cell told The Express Tribune. Their [security personnel] induction either will be made through Pakistan police or Pakistan Rangers, he maintained.
The new special force, whose members are likely to complete their training by August this year, would also put its boots on security players determined for other projects namely Karachi Nuclear Power, Nandipur, Jinnah Barrage Rehabilitation, Dera Bugti and Saindak mines, Iron Ore Chiniot, Solar Park, Coal Mining, Chakwal, Coal Power Plant, Jhelum, Gwadar Port and projects being completed in Sindh and Gilgit-Baltistan, he added.
Interior Minister Chaudhry Nisar Ali Khan is preparing a briefing on the issue of security to Chinese workers for visiting President Xi Jinping, a ministry official said. Nisar is also coordinating with all the law enforcement agencies keeping an eye on outer and inner cordon off deployment plan of security being given to Chinese workers, he added.
Already, an estimated 8,000 security officials have been deployed for more than 8,112 Chinese working on around 210 projects in Pakistan, an official of the National Counter-Terrorism Authority, who did not want to be named due to sensitivity of the matter, revealed.
Published in The Express Tribune, March 30th, 2015.