KIU: Hundreds protest against 'low number of laptops being provided, forcing students to pay fees'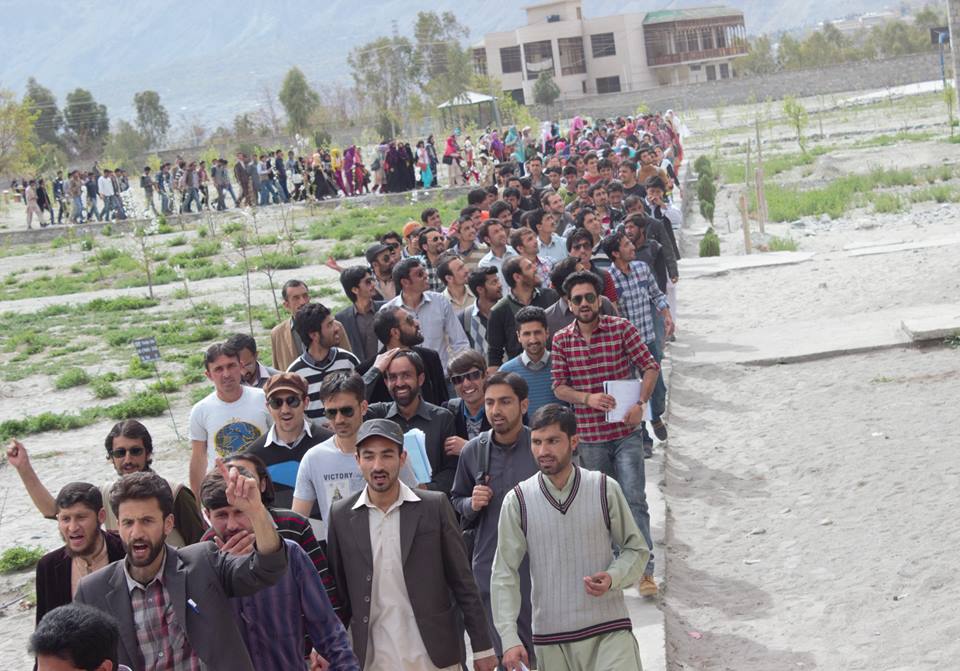 Gilgit, April 2: Students from different departments of the Karakuram International University staged a huge protest demonstration today at their main campus. They were protesting because they said the university administration is reportedly forcing students to pay tuition fees waived by the Higher Education Commission.
They were also protesting against 'decrease in the total number of laptops' being provided to the university's students by the government. They said that laptops were to be given to around 1200 students according to initial plan. They accused the university administration of reducing the number of laptops, and 'depriving hundreds of students'.
The students, carrying placards, also raised slogans in favor of their demands.