Santa Fean building school in Pakistan to honor daughter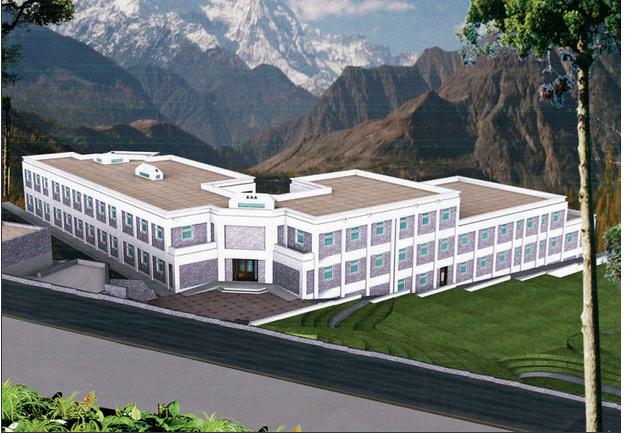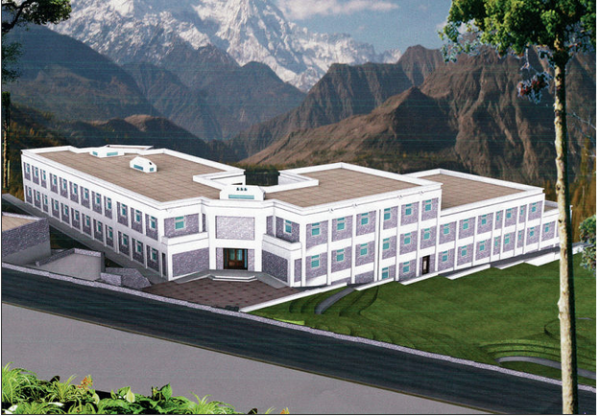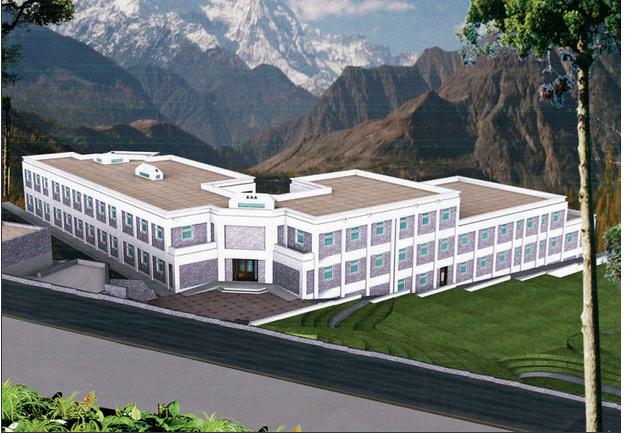 At age 80, when most people are at home relaxing, Santa Fe native Diana MacArthur is planning a three-week trip to northern Pakistan, where she is building a school.
Her goal is to complete construction on a 23,000-square-foot building for students in nursery school through eighth grade by the end of 2015. MacArthur and her friends and family have donated half of the funds for the $5 million project.
The school in the village of Murtaza Abad in the Hunza Valley is being built in memory of MacArthur's daughter, Elizabeth "Leeza" Tschursin.
MacArthur said people ask why she is building a school so far away. Her answer is that her daughter chose the site.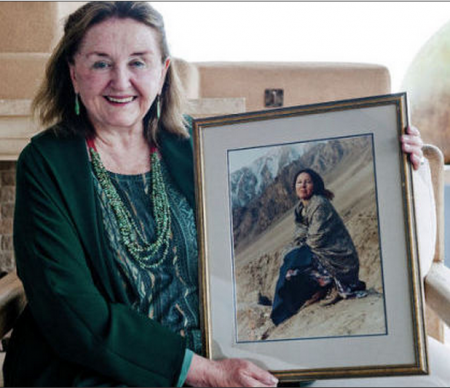 Tschursin, who was born in 1955, was MacArthur's oldest child. She lived in Washington, D.C., but spent much time in Santa Fe, staying with family and hiking in the Pecos Wilderness. She received her bachelor's degree from the College of Santa Fe, a master's degree in biology from Georgetown University and a doctorate in microbiology from George Washington University.
As a graduation present, Tschursin's mother gave her a trip to climb in the Alps, on Mount Kilimanjaro and in the Himalayas. Because of political turmoil, Tschursin was not able to enter Nepal, so she went to Pakistan, where she ended up in the country's northernmost territory, Gilgit-Baltistan. As she traveled on the Karakoram Highway, she passed through a village and saw a small school, the Al-Murtaza Academy, which taught children up to sixth grade. She fell in love with the place, stayed with the principal's mother and taught science.
Tschursin made many friends in the Hunza Valley, and when her visa ran out, she was invited to come back to teach. But she became ill and died in Washington, D.C., in 1994 before she was able to return.
MacArthur wants to turn the small school into an academic center for excellence. It also will be a state-of-the-art building.
Pakistani architects have been hired to make the new school the safest building in an area that has severe earthquakes. The project also has backup architects and engineers based in Albuquerque.
Today, the school is a shack with no insulation, lights or ventilation. The new building will have central heating, insulated walls and windows, and energy-saving light fixtures.
Power will come from the local electric grid, and diesel and methane gas from animal waste will fuel boilers to heat the building. Solar and wind power generation is impossible in the valley because tall mountains block both the sun and the wind.
The school will eventually serve 600 students, both boys and girls. It will have facilities for physically disabled children and will serve students of all the town's religious sects. All villagers in Murtaza Abad are Muslim: 70 percent are Ismaili, followers of the Aga Khan; 29 percent are Shiite; the rest are Sunni. The school's board includes directors from all those sects.
MacArthur is hoping to collaborate with the Aga Khan on construction for the school, as well as use his organization's education expertise. She has met with members of the Pakistani diaspora, asking for funds. She has already raised about $300,000 from wealthy industrialists within Pakistan.
MacArthur said she goes to fundraising appointments fearlessly, in the same way that she visited Havana alone when she was 12.
Although there is no sectarian violence in the Hunza Valley, the road from Islamabad passes through conservative Sunni villages. Last year, buses on their way to northern Pakistan were stopped along the way, and Shiite men, women and children were massacred. Now, MacArthur no longer drives to the village, but takes the once-daily airplane flight across the Himalayas.
She seems unconcerned about her own safety, but she is worried her project will become a target for violent conservative groups that oppose schools.
Yet, MacArthur says, she will not let any obstacles stop her from opening an academic center of excellence in a tiny Himalayan village. Courtesy: Santa Fe New Mexican