Estranged Gilgit journalists protest during premier's visit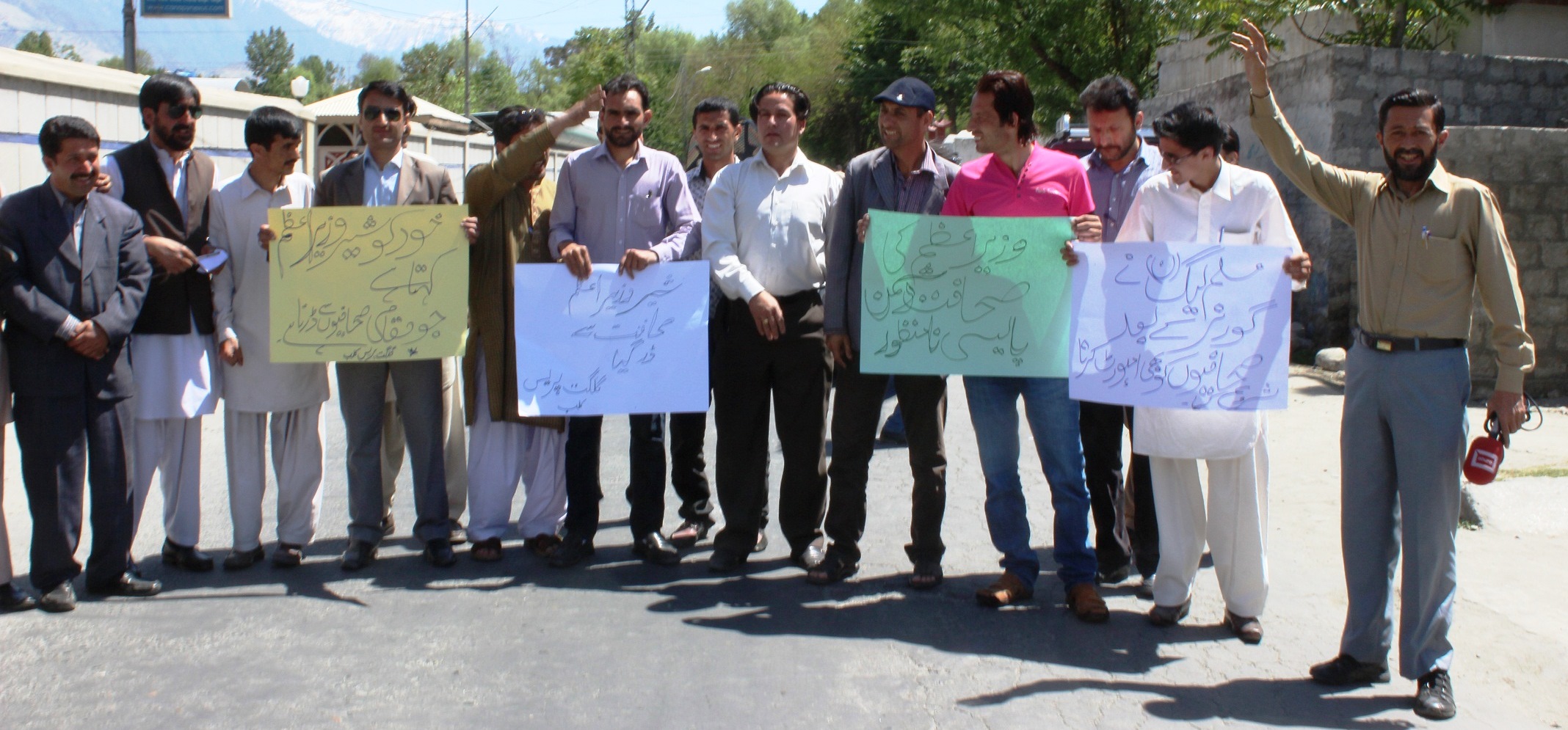 Gilgit, April 14: Members of the Gilgit Press Club staged a protest demonstration today to condemn the administration's decision to not give them permission for covering the Prime Minister's one-day visit.
While the PM was chairing a meeting of GB Council at Serena Hotel, the local journalists gathered outside the press club, carrying placards, to protest against the regional administration.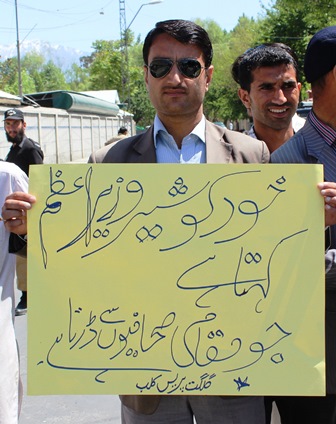 The protesters said that the dignitaries visiting from the mainland Pakistan prefer 'imported journalists' over the local ones. They said that not allowing the regional press access to the prime minister is against freedom of press, enshrined in the constitution.
The Gilgit Press Club's President Tariq Hussain Shah said that this is the second time during the last two years when the local journos have not been allowed near the prime minister. He criticized regional administration and PMLN leadership for continuously ignoring the regional journalists.
An official requesting anonymity said that the local journalists were not allowed due to security protocols and logistical reasons.
However, observers believe the the local press, generally, are not allowed access to the Prime Minister because the journalists raise questions about the region's constitutional and other deprivations, which is not liked by people in the power corridor.