Strategic Plan for "Mountain Agri Research Center Gilgit" launched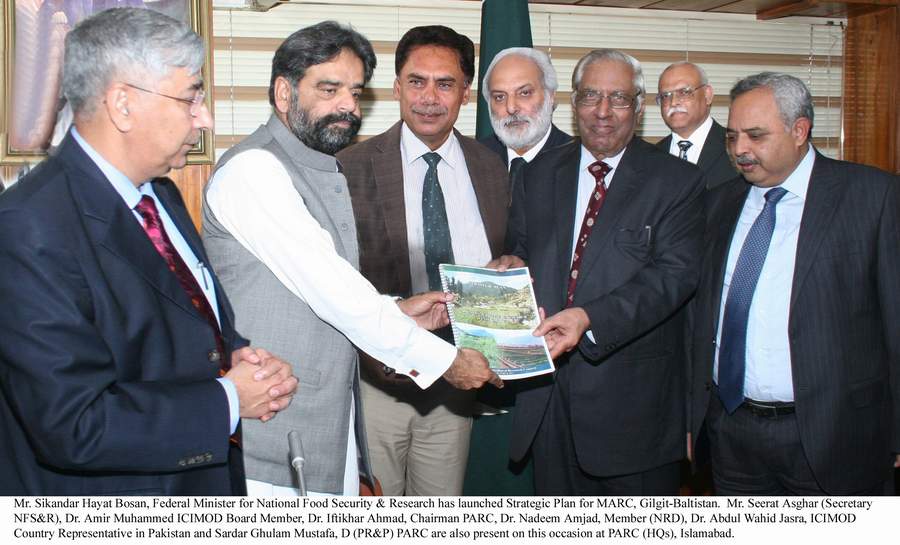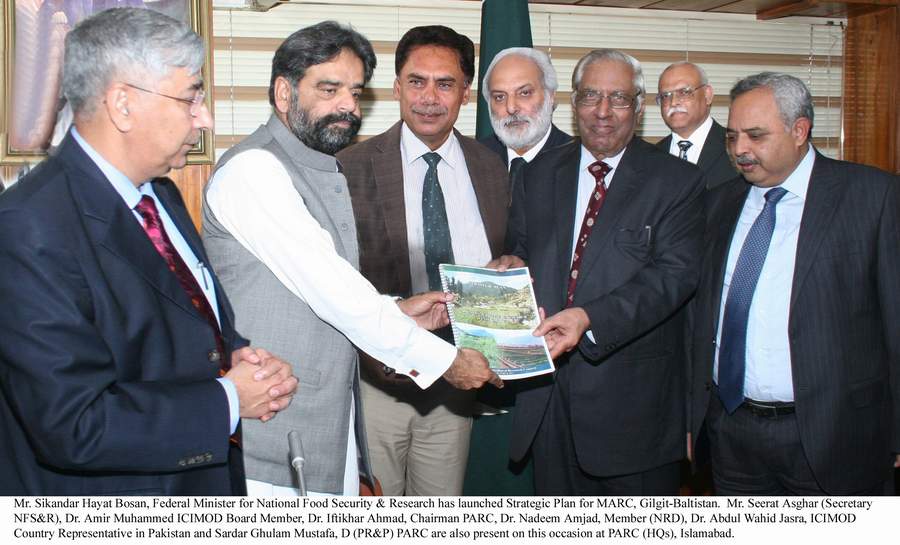 Islamabad: Federal Minister for National Food Security and Research (NFS&R) Mr. Sikandar Hayat Khan Bosan has launched the Strategic Plan for Mountain Agricultural Research Centre (NARC) Gilgit here at PARC Haeqaurters. The initiative is aimed at promotion and development of agriculture in the mountain areas of Gilgit-Baltistan and Chitral in order to ensure food security and socio-economic uplift of the farming community of the area.
The plan has been prepared with technical support from the International Centre for Integrated Mountain Development (ICIMOD) Nepal after extensive consultation with all stakeholders including policy makers, government authorities, agri. experts, private sector, NGOs and farmers.
ICIMOD Board Members from Pakistan, including Seerat Asghar, Federal Secretary, Ministry of National Food Security and Research, Dr. Amir Muhammed, Former Founding Chairman PARC), Dr. Iftikhar Ahmad, Chairman PARC, Dr. Nadeem Amjad, Member (NRD), Dr. Abdul Wahid Jasra, ICIMOD Country Representative in Pakistan and Sardar Ghulam Mustafa, Director (PR&P) were present at the launching ceremony of the strategic plan.