Imran Khan accuses Nawaz Sharif of pre-poll rigging in Gilgit-Baltistan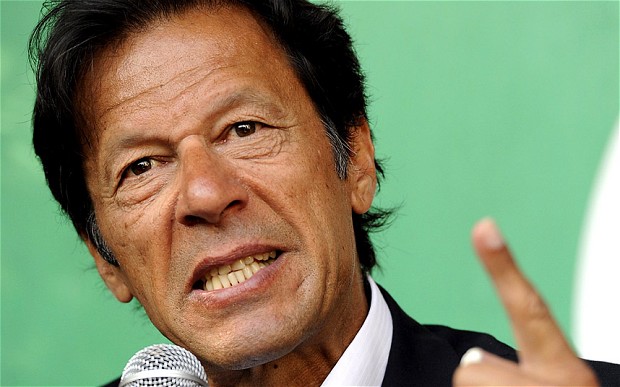 Islamabad, April 14: Chairman PTI Imran Khan has strongly condemned PM Nawaz Sharif's for 'continued pre-poll rigging' in Gilgit-Baltistan.
In a statement, the PTI leader has said that not satisfied with planting their federal minister Birjees Tahir as Governor Gilgit-Baltistan, a biased PMLN caretaker government and Election Commissioner, the PM has now announced a so-called development package for GB just before elections. This, he has said, is a gimmick to buy votes and influence the elections.
Khan has further said that the 'brazen pre-poll rigging' is completely unacceptable.
It is time PMLN learnt the essentials of democracy which begins with fair and free elections with a truly neutral caretaker government in place and no attempts to influence polls through pre poll rigging. So far Nawaz Sharif has not been able to rise above cronyism and use of money to buy influence.