Local community launches anti-drugs campaign in Gojal Valley, Upper Hunza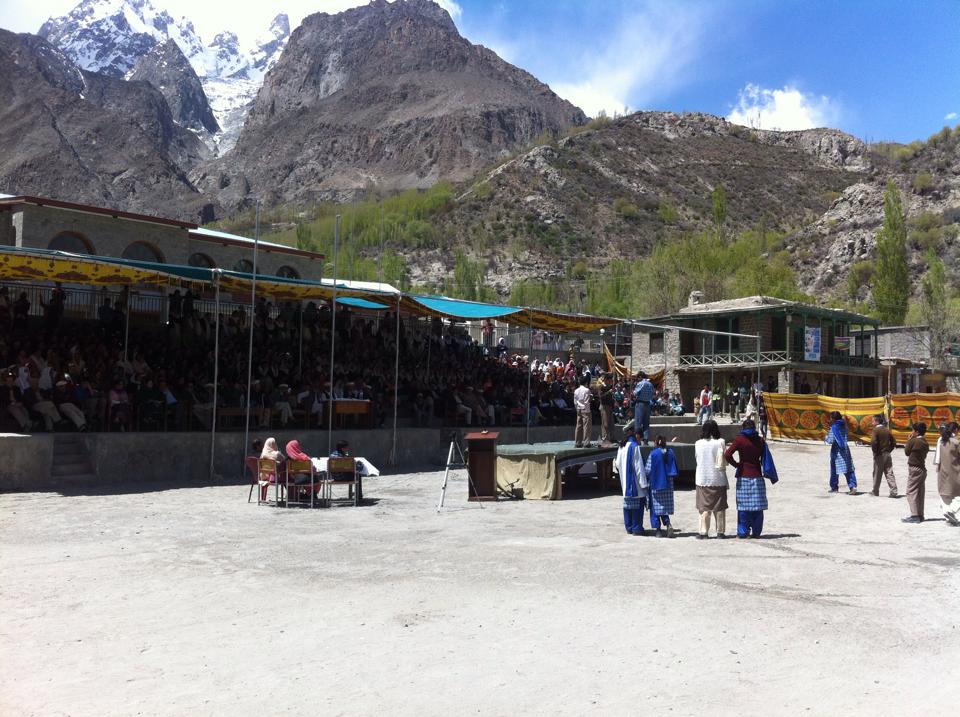 PT Report,
Photo: Asghar Khan & Rehmat Ali 
Hunza, April 26: Students from various schools of Gojal Valley participated in an anti-drugs event held in Gulmit, the region's Tehsil headquarters. The school students, teachers, parents, community leaders and youth had come together to raise awareness about the hazards of drug abuse and to urge the you to stay away from substance abuse.
Speakers at the occasion said that the menace of drug addiction needs to be routed out of the society to ensure a healthy and safe community possible.
Students performed skits and other interesting activities to raise awareness about the hazards of drugs.
Officials from law enforcement agencies and government departments were also present at the occasion.
Locals believe that easy access to cheap drugs has exposed underage people and youth to alcohol and other drugs imported illegally from China, and also from other parts of GB. The locals blame the law enforcing agencies for being negligent in their duties.
The Chief Guest, Mukhi Ameer Hayat, urged the youth to take responsibility for betterment of the society by playing a leading role in eradication of substance abuse. He said that as torch bearers of the future, the youth will have to come together to make the society a better place.
The programme had been organized by the Ismaili Regional Council for Hunza, in collaboration with the Aga Khan Youth and Sports Board for Hunza. President of the Ismaili Council for Gojal-1, Nazir Ahmad Bulbul distributed prizes among the students who took part in various activities during the campaign launch.
A series of consultations, meetings, activities and awareness-raising sessions have been planned as part of a major anti-drugs campaign in the region, said a community leader.