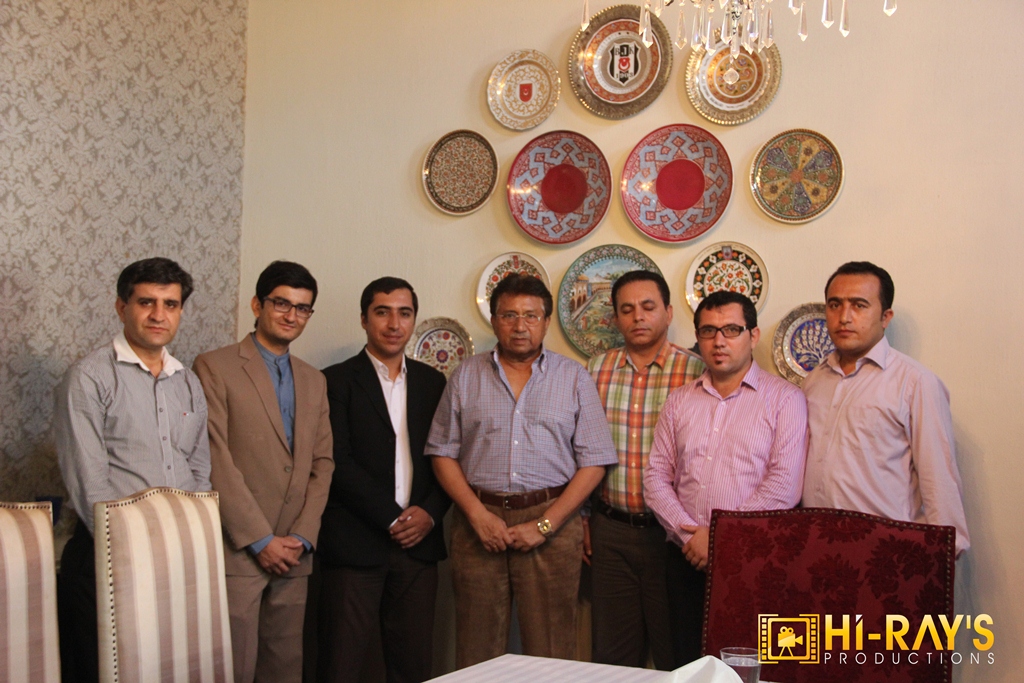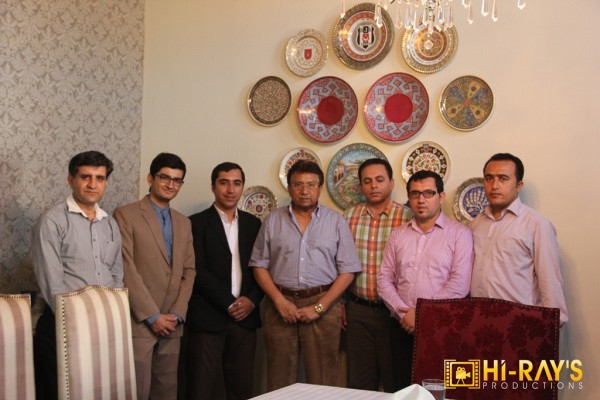 Karachi: (PR) A delegation comprising youth and elders of Hunza residing in Karachi called on Ex-President General (Retired) Pervez Musharraf at his residence on Saturday 16th May 2015. The focal point of the meeting was upcoming elections and socio economic impacts of Pak-China Economic corridor. The meeting spanned for more than two hours.
Ex President warmly welcomed the attendees of the meeting at his residence here in Karachi, the President was overwhelmed by the love and unending support that he receives from the people of Gilgit Baltistan, Pervez Musharraf thanked the people of Gilgit Baltistan for supporting his vision and leadership. On this occasion Ex-President Pervez Musharraf talk about his special affiliation and attachment with the people of Gilgit Baltistan which is solid like a rock.
Shahzad Baig a youth activist of GB in Karachi gave a formal introduction of the delegation that encompass Professionals, Businessmen and students representing Upper, Central and Lower Hunza. The meeting was formally started by offering Feteha for the deceased families of tragic incident happened near Safoora Chowrangi. Pervez Musharraf termed the incident as a very coward and brutal act targeting a very peaceful community, former president also expressed grievance over the sad incident. Further Ex-president informed the delegation that he called His Highness the Aga Khan to offer condolences.
Pervez Musharraf showed his grave concerns about the lack of representation of the people of GB in Pak-China economic corridor. He reiterated that the idea of economic corridor was initiated during his term and his Chinese counterpart of that time Mr. Hu Jin Tao was quite willing to start the economic corridor that was supposed to connect Pakistan with China and Central Asia. Mr. Moin Dewan another youth activist of GB shed light on the current state of deprivation faced by the youth of GB in terms of jobs and royalty of Pak-China economic corridor and in response Pervez Musharraf termed the demand very legitimate and valid.
Mr. Karim Rozik a representative of APML-GB invited Pervez Musharraf to start his election campaign for upcoming GB elections from Hunza. Pervez Mushrraf showed his strong willingness to be with the people of GB in near future moreover Ex-President floated the idea of talking with the people of GB via video link due to security concerns and legal proceedings.
Pervez Musharraf assured his full support to the people of Gilgit Baltistan and he has showed his strong resolve to take up the issue at every possible platform about the lack of representation and deprivation faced by the people of GB in Pak-China multi billion project that actually starts from Hunza.