Hunza hoteliers discussed formation of district level association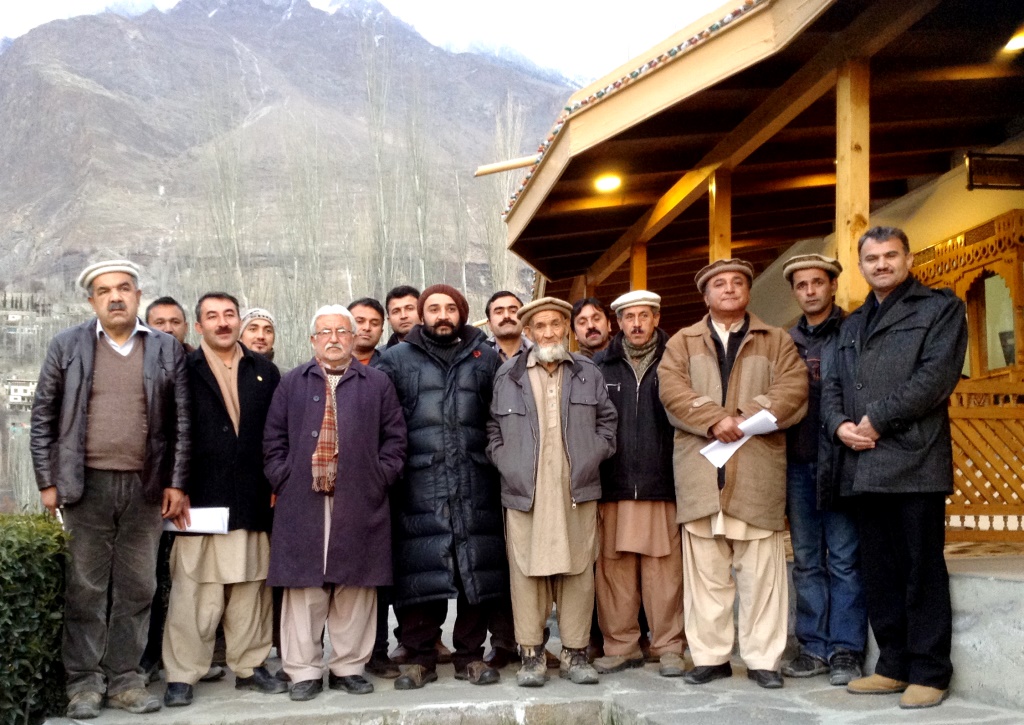 Hunza: The owners and managers of tourist class hotels in Hunza hold a meeting at Karimabad Hunza to discuss future course of action in wake of the formation of new district. The participants agreed to form and register a district level association as Hunza Hotels Association by merging the informal bodies of the previously held two hotel associations, one in central Hunza and the other in Gojal.
It was said that 49 small and large tourist class hotels currently operate in Hunza district and 71 rooms will be added in the inventory by next year.
The participants recommended to the district administration to properly record the data of visitors at entrances and check posts to avoid any security situation. They asked to install security cameras at main locations. They asked the GB government to immediately depute assistant director and other staff of tourism department in Hunza to start developing strategies for implementation of tourism development interventions in the district.
They also discussed the hotels rate strategy and it was highlighted that many hoteliers have been overcharging from their published tariff throughout the previous season, which should be discouraged in order to keep the local hospitality tradition alive.  They asked to publish rates on the hotel websites and also display at the hotel reception.  In order to develop the capacities of its employees, the participants suggested to contact Gilgit-Baltistan Tourism Department, AKDN and Serena Hotels to organize training sessions in order to provide better services to customers.