The Education Department of GB and its website

Irfan Chourbati
Gilgit-Baltistan (GB) is considered to be among he regions of Pakistan having appreciable literacy rate. The students of the region have to travel to different cities of Pakistan for higher education specially for the medical and technology related degrees on the reserved seats in various institutions all over the country. The whole region ohas no medical or engineering college. This is the high time when students struggle for admissions in their desired field. In such a time the website of the Gilgit-Baltistan Education Department has nothing to benefit the students. From issuing the nomination form to its submission the students have to travel from various parts of the country to Gilgit city. Travelling through roads and flights which are the common ways of transportation to GB are not only expensive for the young students but are often inaccessible due to weather conditions. The inaccessibility every year leads to loss of one precious academic year for hundreds of students of GB.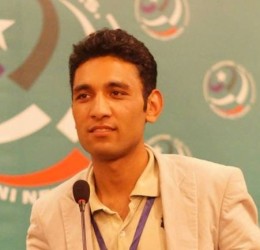 I can see hundreds of students who have passed their intermediate in the recent years struggling to issue nomination forms for their admission. The parents of these young students are also worried for the admission of their students.
"I have talked to one of my friend in Gilgit City but I'm no sure that I will be able to get nomination letter for my daughters admission in the medical college", says Babar Ali, father of a recently graduated student.
"I'm going to Gilgit to secure admission for my undergraduate studies as I'm not sure of the procedure and merit for the admission in my field of interest", says Haider Ali a young student from Ghanche district who is residing in Islamabad).
The newly elected government of PML-N in GB had already promised the masses to spend a good amount of money on educational facilities. Now it is time to update all the modern facilities of education so that education become an easy job for the youngsters. By updating the nomination forms, the merit lists and number of reserved seats in various medical and engineering colleges of the country can make the GB Education department's online portal an amazing facility for the students.