Awareness Hike held to promote peace and harmony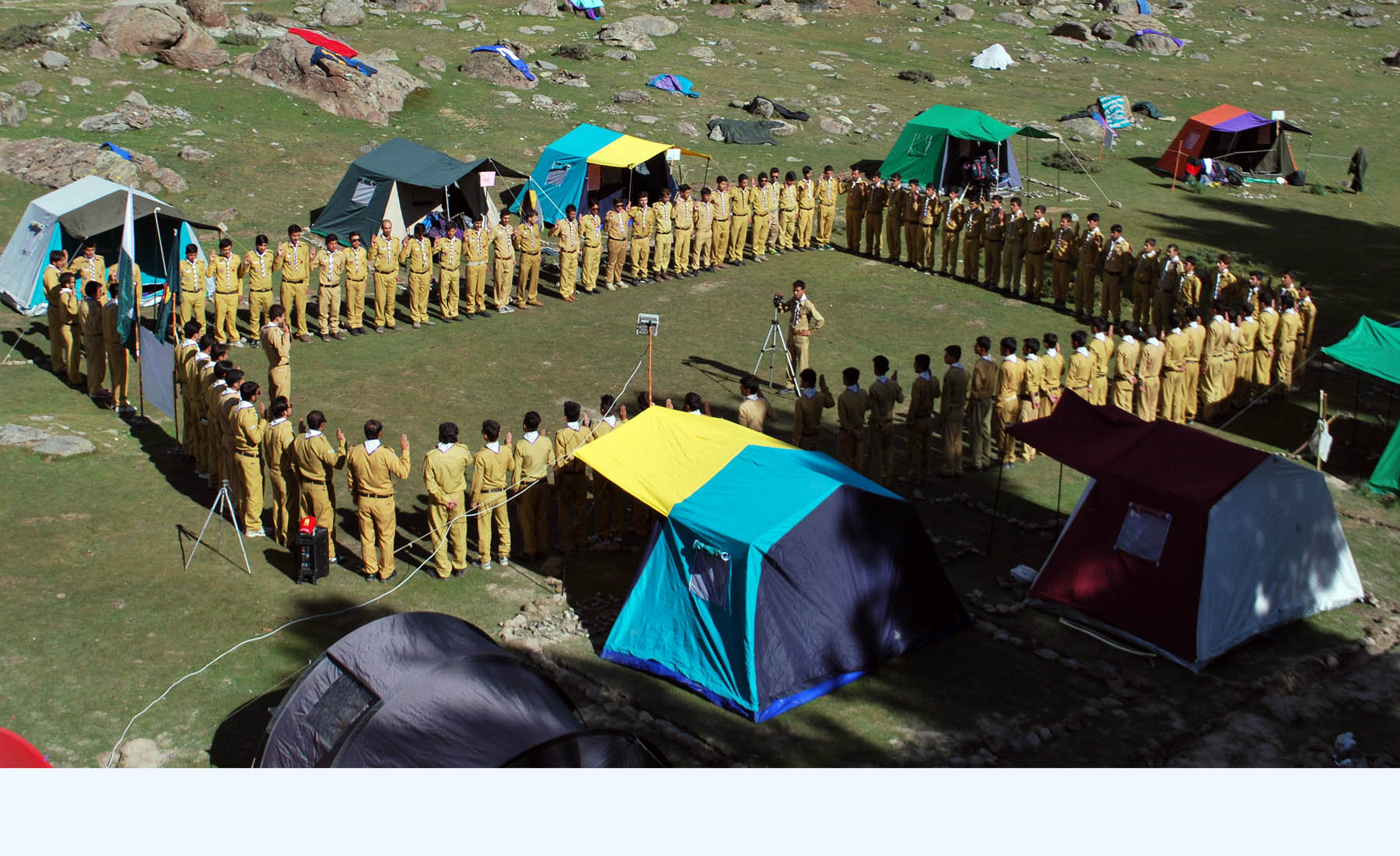 Imran Mir 
Gilgit: The Ismaili District Boy Scouts Association Gilgit organized a 'Regional Awareness Hike' to promote peace and harmony among the diversified communities of GB, as well as to raise awareness about deforestation and its impact on environment.  On September 4-6, 2015 a total 95 scouts including leaders participated in the activity. The hike was held from Astore to Rama, a picturesque tourist resort.
The aims of the hike were to educate people about the importance environment and role of forest in biodiversity; encourage youth and their role to play active role as members of society to save environment and forests; Provide platform to youth of the region for enhanced coordination and communicate across the communities in the region, and, to promote peace and harmony among communities of the region.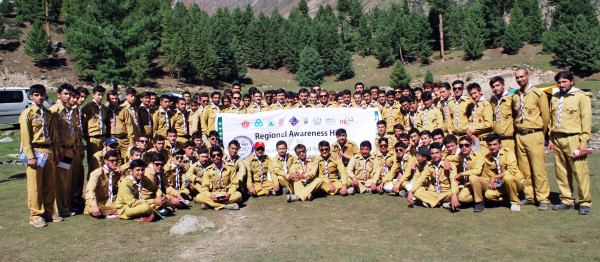 A peace rally was also held from Center Astore to Rama. The theme of the rally was "Peace through Scouting". During hike Scouts were provided more than 300 hundred pine trees by forest department and then the hikers in their respective patrols planted trees at allocated places.
Scouts had an adventure trial in which scouts participated whole heatedly and fully enjoyed the activity. After that scouts had their lunch followed by cleanliness activity of the residing vicinity. Solid waste of surrounding collected and disposed according to environmental techniques.
Divisional Forest officer Astore Mr. Saleem Ullah expressed his view regarding the activity. The chief guest appreciated the endeavors of the scouts for sustainable use of natural resources and to create awareness among scouts in particular and communities in general. He said the civil society like scouts and other organization can play a pivotal role to promote peace and harmony in Gilgit-Baltistan and in the entire country as well. He expressed his immense pleasure to participate in the event and declare it one of the memorable events of his life and said he will always remember the event. In his speech he extended all out his support in order to enhance a healthy society through any sort of activity in the days to come.