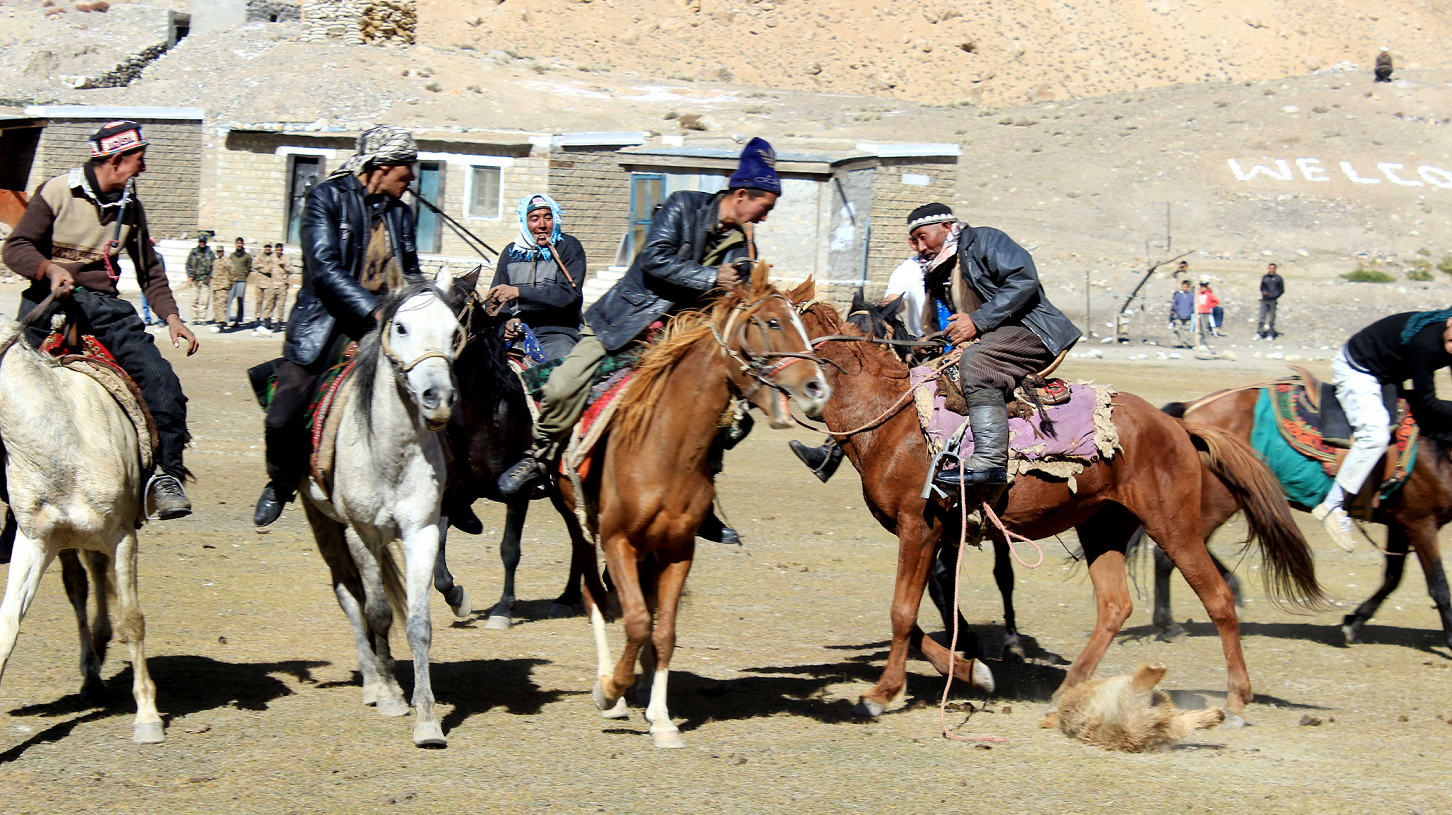 With reporting by Farman Karim Baig 
Hunza, October 1: The four-day long International Baba Ghundi Festival was recently held in Chipursan Valley, a beautiful and remote area of the Hunza district of Gilgit-Baltistan. Hundreds of local people, and residents of the adjacent Wakhan Valley, located in Afghanistan, participated in the event, giving it an international aura.
The people of Chipursan Valley, and majority of the people of Gojal Valley, Upper Hunza, have ancestral and cultural ties with the people of Wakhan.
"The festival provides the locals of Chipursan and the residents of Wakhan to interact, trade, and enjoy together", said Mirzo, a resident of Wakhan Valley, who had traveled through a glacier and peaks for days to cross the border and attend the event.
Held in the vicinity of the Mazar of Baba Ghundi, a saint who is credited with preaching Islam in the region, the festival is one of its kind, bringing the Wakhi speakers from Pakistan and Afghanistan together.
The locals have historically been trading with the people of Wakhn for centuries, mostly through barter trade.
The Wakhan valley of Afghanistan, located in the Badakhshan province, is located on the border, like Chipursan, and it is easier for the residents to visit Chipursan for purchasing goods, rather than going to other parts of Afghanistan.

Speaking at the concluding ceremony, KADO's Chairman Amjad Ayub appealed to the government to celebrate the event at a wider scale, through allocation of resources. He also underlined the peacefulness of the people of Hunza, who are living very peacefully along the strategic border areas. GOLSON's Abdul Rasheed also highlighted the region's tourism potential. He urged the government to allow international tourists to the Baba Ghundi shrine area, enabling strengthening of the local economy.
Matches of Polo and Buzkashi were played during the event. Music and dance were also among highlights of the event.