Repentence: Man anonymously apologizes for stealing goatling in Gilgit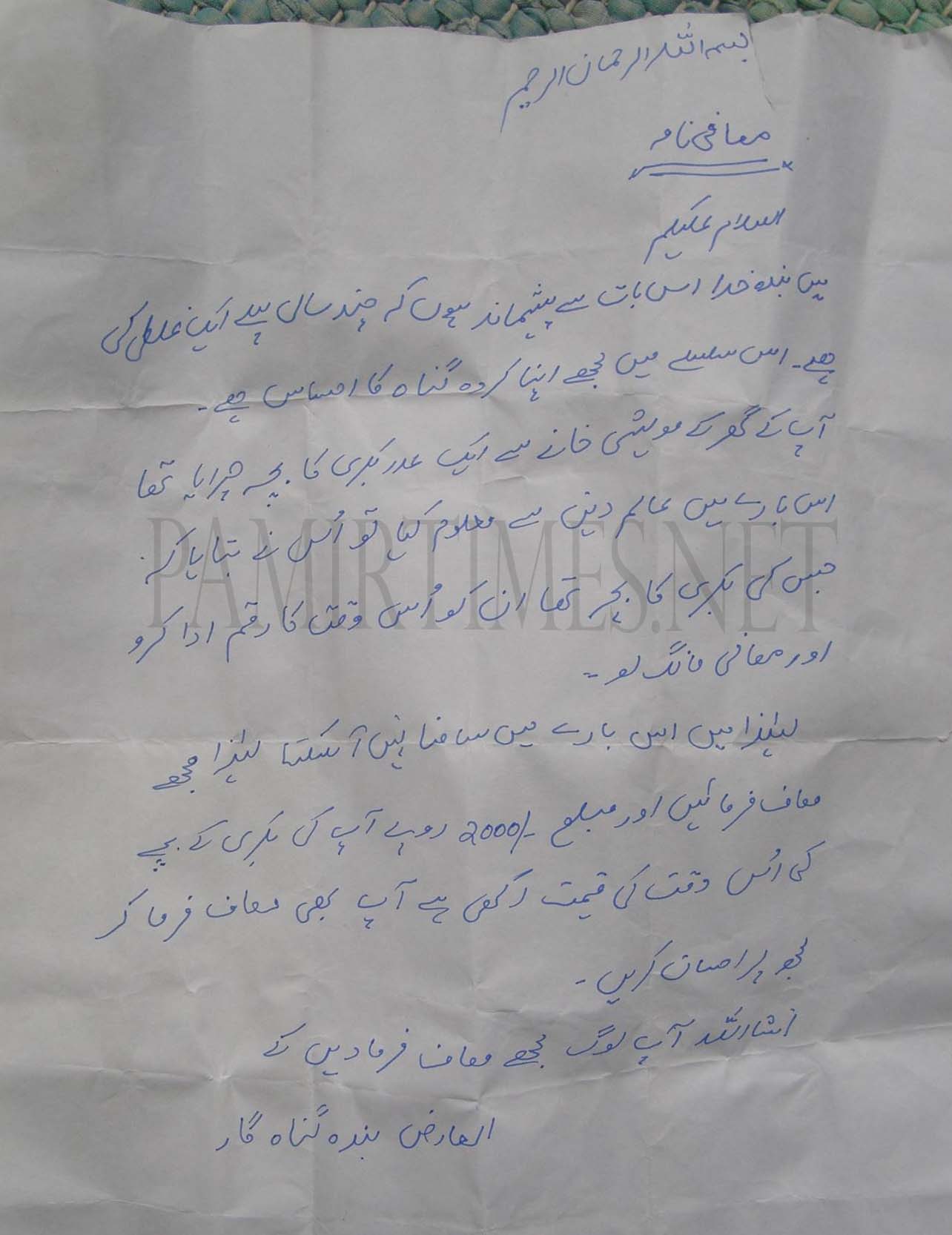 Gilgit, June 4: A man in a small part of the Gilgit city has  won many hearts by not only apologizing for stealing a goatling, but also leaving Rs.2000 behind, as compensation for the loss.
This interesting incident took place in Gilgit, where a man dropped a letter and 2,ooo rupees behind, informing a family that he had stolen a goatling from their barn a couple of years back. The honest thief, repenting his deed, also seeks forgiveness from Allah Almighty.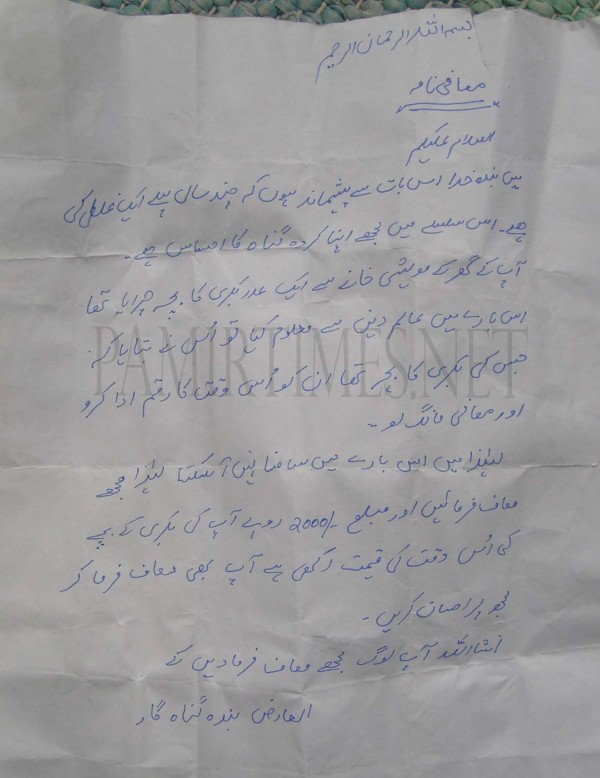 In the anonymously written letter, the man says that he had stolen the goatling and since then regretted his action. He even contacted a religous scholar to confess his crime and seek his advice for resolving the spiritual and emotional crisis. "The scholar asked me to apologize from owners of the goatling and compensate the loss by paying money. I am leaving 2,000 rupees here and request you to forgive me", the letter reads.
Pamir Times got in touch with the owners of the stolen goat, who did not want to be identified. They said that they were deeply touched by the honesty of the person and that they had forgotten about the goatling. They said that the person who wrote the letter has regretted his behaviour and Allah Almighty forgives those who repent their wrong deeds. They said that they have forgiven the person and pray for his/her good life and health.