Chilas Police arrests three suspected terrorists, arms and ammunition recovered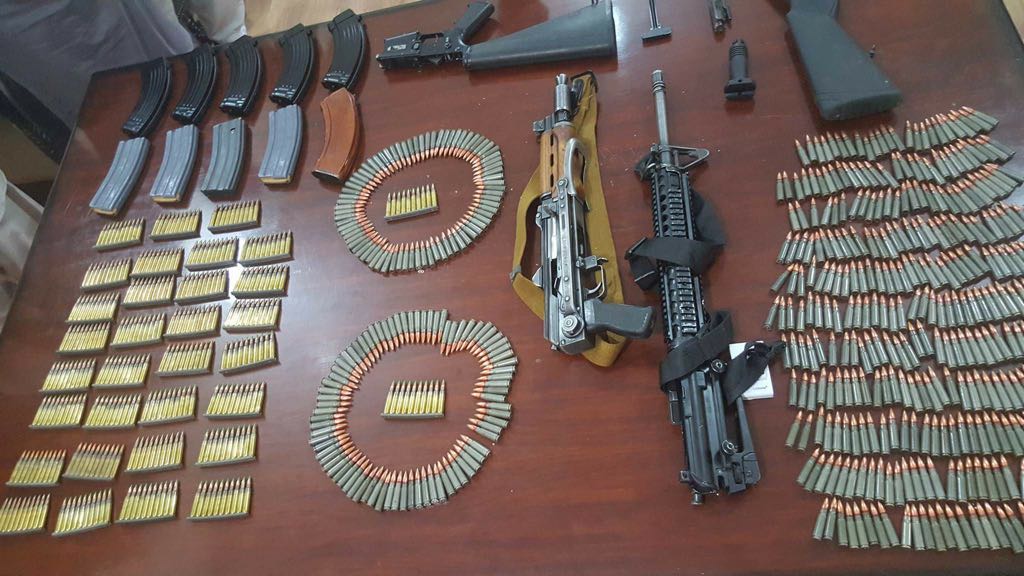 MEREJ ALAM
GILGIT: The Diamer police have seized huge cache of arms and ammunition from a vehicle and arrested three suspected terrorists at Chillas, sources informed Pamir Times on Sunday
The three detained terrorists were identified as Maqbool, Zafarullah and Sami Ullah, who have been shifted to police station for further investigation, they added.
SSP Diamer Shoaib Khurram Janbaz led the police team which held terrorists and recovered weapons.
According to sources, a team of Diamer Police on a tip off stopped a white Coloured Corolla car at a post in Chillas and conducted search during which one SMG, one 12 bore, one M 16 and around 850 bullets were recovered.
Moreover, the three terrorists were also held, sources said.
Talking to Pamir Times, SSP Diamer Shoaib Khurram Janbaz confirmed the seizure and arrest of the suspected terrorists. He said that the accused are brothers and close relative of the wanted terrorist Mujib ur Rehman who has a head money of 2 million rupees on him. He said that case has been registered against the detainees while further investigation was underway.