CM Gilgit-Baltistan's Law degree challenged in GB Election Commission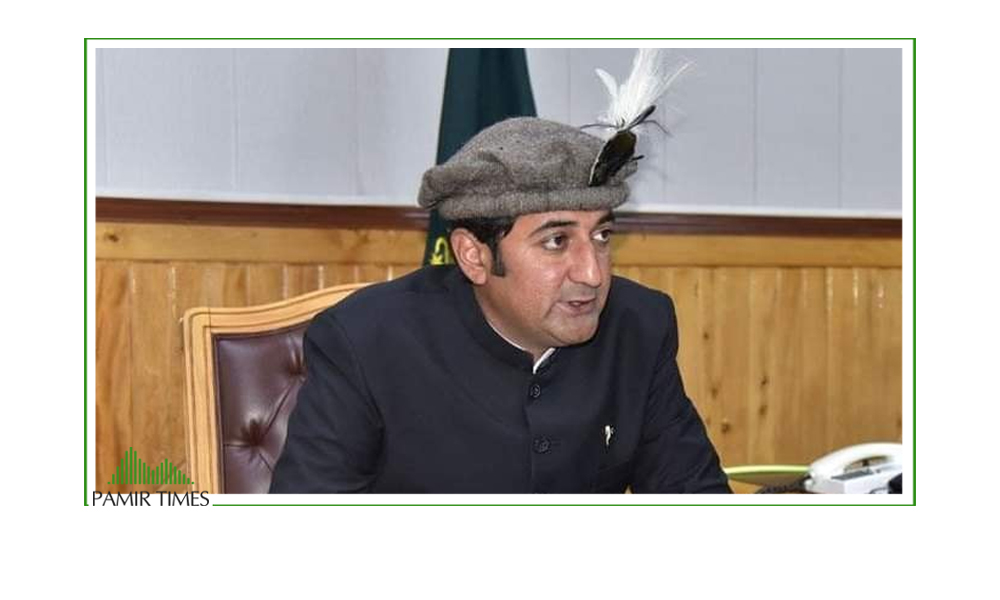 ---
GILGIT: Accusing the Chief Minister Khalid Khurshid of using a fake degree to get his bar license, PMLN's Farman Ali and PPP's Abdul Hameed, both former cabinet ministers, have submitted two separate petitions to the Chief Election Commissioner, requesting annulment of the CM's assembly membership.
The petitioners have accused the Chief Minister of submitting a law degree that was allegedly obtained using illegal and fraudulent means. The petitioners have also accused the Chief Minister of fraudulently calling himself a barrister during a press conference.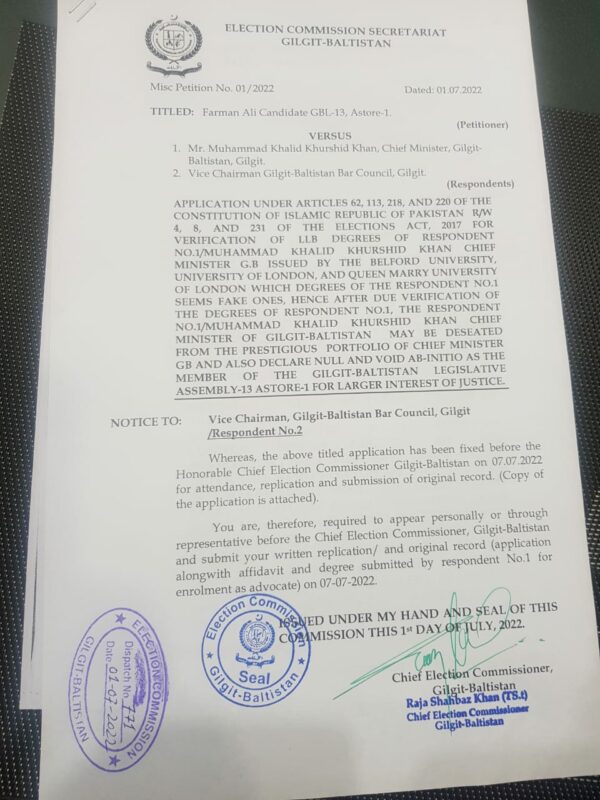 Copies of notice issued to CM by the Election Commission
CM Khalid Khurshid has in the past rejected these allegations and maintained that his degrees are valid and obtained per laws.
Admitting the petition, the Chief Election Commissioner has issued a notice to the Chief Minister, asking him to appear in the commission of July 7, 2022.
---