NBP trashed by netizens for installing ATM in Khunjerav National Park and boasting about it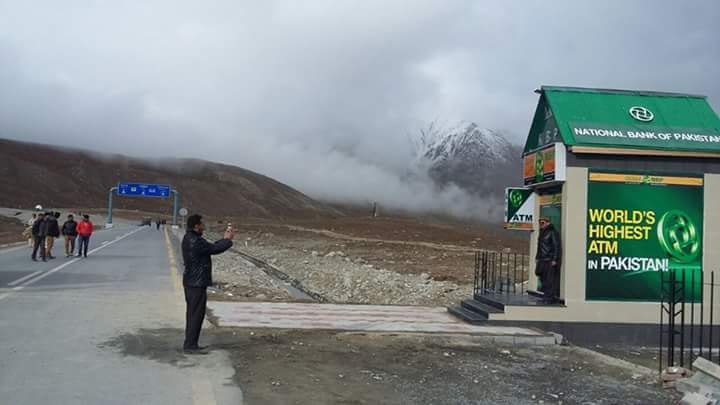 Gilgit: The National Bank of Pakistan has come under fire after posting a photograph on Facebook, boasting about installing an Auto Teller Machine (ATM) at the 15500 feet high Khunjerav National Park, near the Sino-Pak border crossing.
Commenting on the photograph, netizens from Gilgit-Baltistan and elsewhere have called the idea a 'wastage of money', a 'useless activity', and also an 'eye sour' in the pristine natural environment. Some have ridiculed NBP for installing an ATM at Khunjerav, while failing to fix the myriad problems its ATMs face in the cities and towns.
One commentator has said that the NBP has zero percent contribution in the development of Gilgit-Baltistan because 'its loans are mostly availed by politicians and bureaucrats', while the ordinary people are denied the services.
Some people have feared that the installation of the ATM in the national park might be the foreteller of commercialization of the protected land.
Very few people appear to be happy with the decision to install the ATM in the conservation area.
I don't think there is anything wrong with that. In fact it is a good idea and good promotion for Pakistan. #NBP 👍 https://t.co/mtfZlzOBA0

— عمرdhundli rahein (@OmarAbbasi) September 3, 2016