PM inaugurates KKH realignment project in Hunza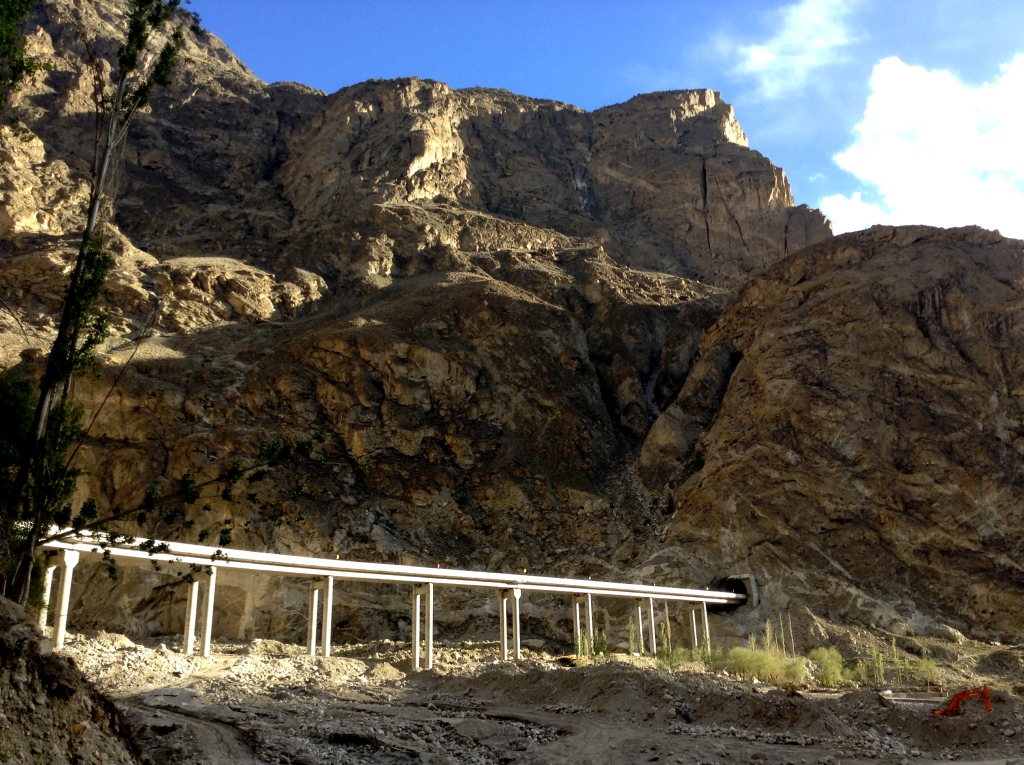 Hunza, September 14: Prime Minister Mian Muhammad Nawaz Sharif, finally, was able to fly to Hunza and inaugurate the KKH realignment project at Attabad, the village hit by a massive landslide in the year 201o. Accompanied by the Governor and Chief Minister of Gilgit-Baltistan and a Chinese delegation, the PM was briefed about the project details.
As part of the KKH realignment project, five tunnels and three bridges have been built over a stretch of 24 kilometers of land covering Attabad, Ayeenabad, Shishkat, Gulmit and beyond. This part of the KKH had been destroyed by the massive Attabad landslide and the resultant lake formation over the Hunza River.
The KKH realignment project has been completed at a cost of around 275 million USD. The project had been contracted out to China Roads and Bridges Corporation, which was able to complete it within three yeas (July 2012-September 2015).
The Prime Minister's two scheduled visits in the past had been cancelled due to inclement weather.
IDPs Issue
A large number of people who had been rendered homeless and landless as a result of the Attabad landslide disaster and the resultant lake formation still remain unsettled. Majority of the IDPs are still living in tin-shelters constructed by NGOs. Similarly, the farmers whose land and other valuable properties had been destroyed by the disasters remain uncompensated. The IDPs have urged the federal and provincial governments to also look at the plight of the locals besides constructing mega infrastructure projects in the region.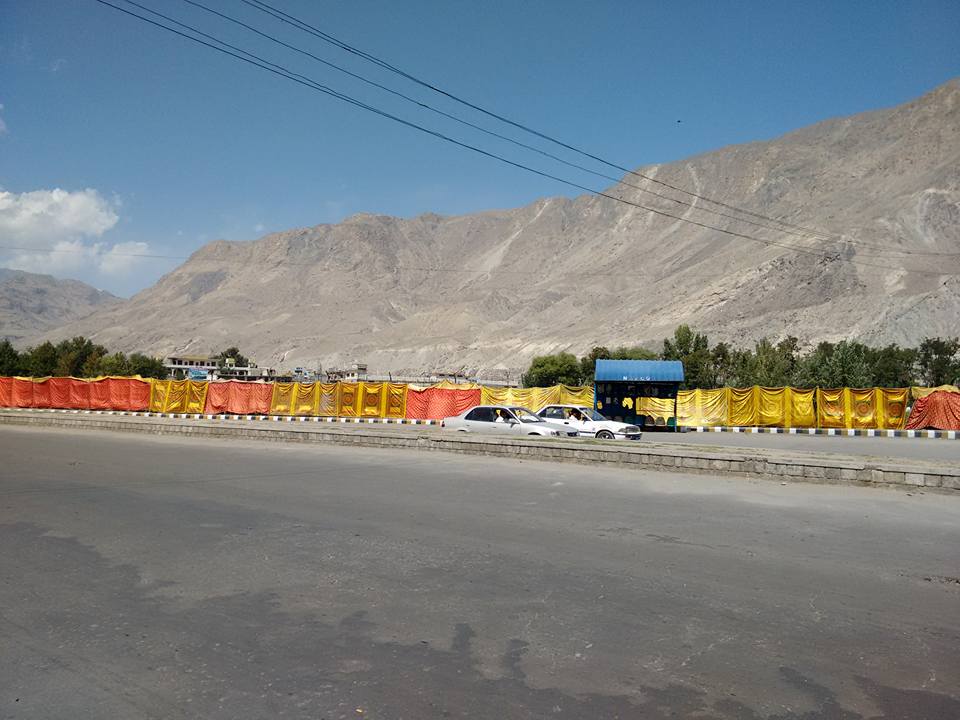 Gilgit: The Prime Minister arrived this morning in Gilgit, from where he departed to Attabad (Hunza). The local media persons were not allowed close to the Prime Minister. The airport had been covered